Law & Order: Organized Crime Fans Can't Wait To See Rollins In The Next Episode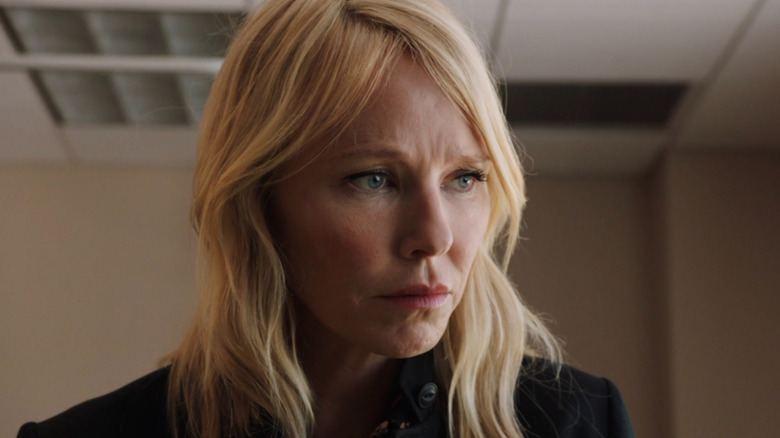 NBC
Kelli Giddish will exit "Law & Order: Special Victims Unit" this season, with her last appearance set to be Episode 9. We can't be sure how Amanda Rollins' departure will be explained, but she is guaranteed to have a happy ending with Sonny Carisi (Peter Scanavino), according to one of the show's executive producers.
There are just five episodes left until Giddish leaves the show she joined over a decade ago, but fans are getting an extra dose of the detective on another series. The promo for "Law & Order: Organized Crime" Season 3, Episode 5 revealed that Giddish would guest star, with her sharing the screen with Elliot Stabler (Christopher Meloni). "While Stabler is called to testify against the brotherhood in court, the task force set their sights on a dangerous criminal gang posing as police; Reyes finds a surprising connection to the suspects they're after; Bell receives some unwelcome news," the episode's synopsis reads.
Despite the synopsis leaving out Rollins, fans are still excited to see what happens when "Organized Crime" airs its next episode.
Amanda Rollins fans are shouting from the rooftops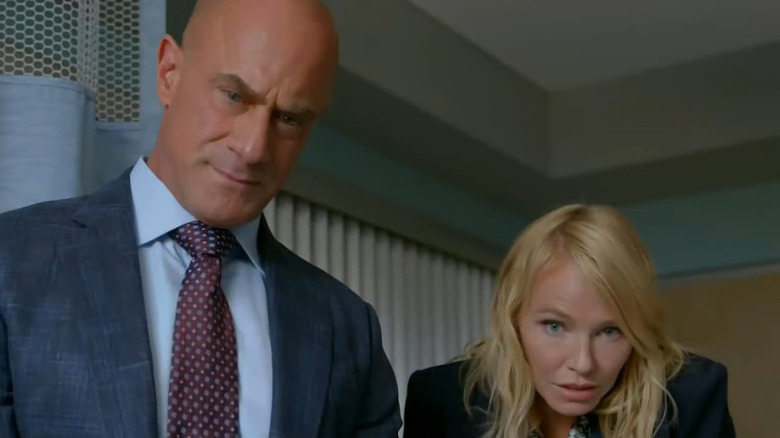 NBC
The promo suggests Rollins brings Stabler in to help with a rape case tied to bad cops. These cops might be imposters, but Rollins and Stabler will work together to solve the crime. Needless to say, this upcoming "Law & Order: Organized Crime" episode has fans screaming on social media. "LETS GOOO ROLLINS IN NEXT WEEK'S OC. YES 👏 MORE ROLLINS BEFORE SHE LEAVES!!" u/Diligent_Waltz_8926 wrote in the "Organized Crime" subreddit. "ROLLINS ON OC?? YESSS," u/jadoremore added.
There were plenty of all-caps comments from excited fans on the subreddit, but viewers were also expressing their feelings on Twitter. "Definitely looking forward to her having more screen time and working with Stabler!" @SophieH4015 tweeted. "Rollins will be in the next episode of OC, yay!!!" @TNLM1821 wrote.
Unfortunately, for "Law & Order" fans, it will be two weeks before we see Stabler and Rollins share the screen. The next episodes for all three series will land on October 27.