Trump White House Exposé Fire And Fury To Be Adapted For TV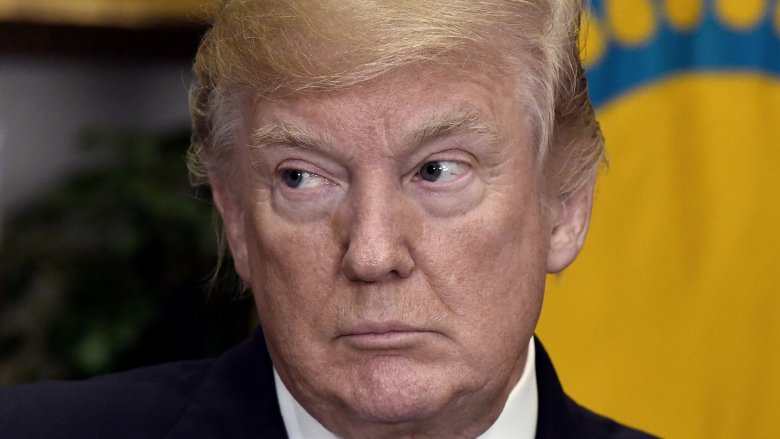 Getty Images
Fire and Fury: Inside the Trump White House, the best-selling book by Michael Wolff chronicling the first year in Donald Trump's White House, is coming to television, according to The Hollywood Reporter.
Written by journalist Michael Wolff, Fire and Fury is a nonfiction, boots-on-the-ground account of life within the Trump administration, chronicling the first year of the 45th President from mishap to mishap. The dizzying account has proved a sensation since its release on January 5, debuting at number one on the New York Times best-seller list, shipping 700,000 copies in its first week.
The book hit the zeitgeist for a number of reasons; for one, it's a cathartic account of a dysfunctional bureaucracy that appears to confirm the worst fears of the President's detractors, painting a portrait of an unprepared government plagued by catty infighting, incompetence, and the revelation that Jared Kushner calls his father "Daddy". Unsurprisingly, the release of the book sparked outrage in the White House, which moved unsuccessfully to stop the book's release.
The film and television rights to the book have been bought by Endeavor Content in a deal that is reported to be in the seven-figure range. The production company plans to develop a TV series out of the material, and will now begin shopping the project around to potential networks. Wolff is on board as an executive producer.
It's not a surprise that Hollywood has come knocking for a sweet, sweet taste of this unfolding drama, because Fire and Fury is without a doubt the year's biggest publishing sensation to date, nonfiction or otherwise. According to THR, rights to the book have been sold in 32 countries, making it currently the best-selling book in any genre in the entire world. 
The real question is if anyone would really want to see a fiction series that recaps such recent history. That consideration seems to have been left by the wayside on the fast-track to development, because pop culture is nothing if not a snake eating its own tail that somehow hasn't choked to death yet.
Fire and Fury: Inside the Trump White House is on sale now. For a slightly lighter take on the material, check out the trailer for Showtime's upcoming animated series Our Cartoon President, set to debut online and on demand on January 28.