Grey's Anatomy Fans Can't Get Enough Of Jo And Miranda's Motherly Bond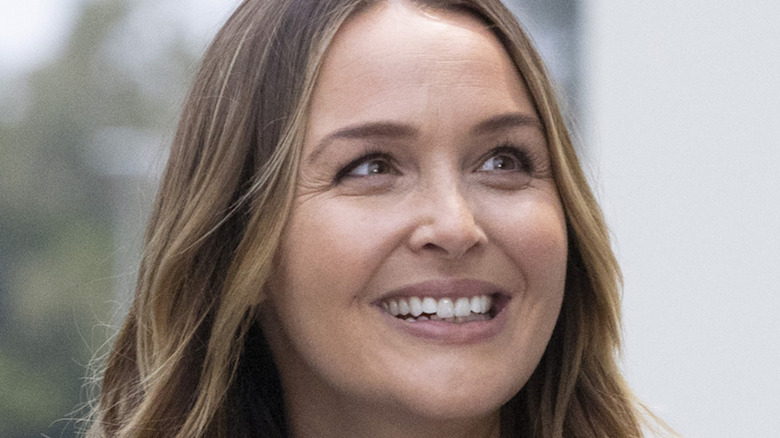 ABC/Liliane Lathan
Despite being a long-running medical procedural television show, one of the biggest draws may not actually be the health-related emergencies in "Grey's Anatomy." In fact, what really sets "Grey's Anatomy" apart from other shows is the oodles of interpersonal drama that arises from being friends, dating, marrying, hooking up, or breaking up with co-workers. Naturally, relationships are bound to form when you're tossed into high-adrenaline situations together, as these characters often are, which probably makes most decisions loaded with all sorts of powerful emotions.
The second episode of Season 19 of "Grey's Anatomy" is a whirlwind of unconventional medical issues and developing relationships and friendships. Having recently introduced a whole new batch of interns, "Grey's Anatomy" is currently a mix of alumni and fresh faces, with one new intern, Lucas Adams (Nico Terho) being the nephew of Derek (Patrick Dempsey) and Amelia Shepherd (Caterina Scorsone). Episode 2 of Season 19 also sees a scene involving Jo Wilson (Camilla Luddington) and Miranda Bailey (Chandra Wilson), and fans are absolutely adoring this moment.
Fans love Jo and Miranda being mom buddies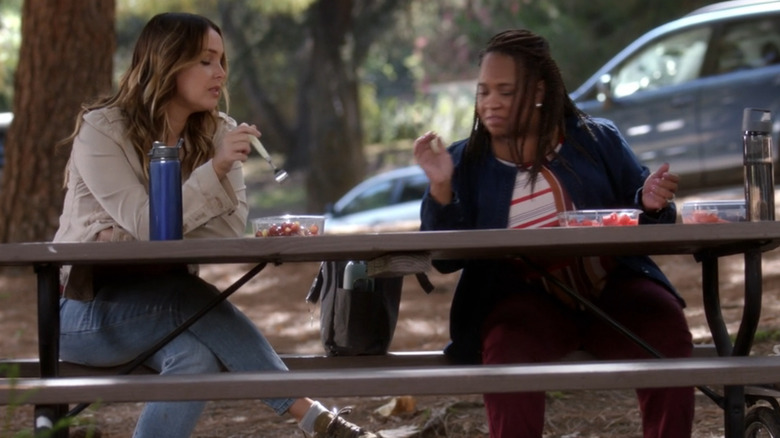 ABC
The scene in question starts with both Miranda and Jo hanging out in the park, discussing their children. However, Miranda begins to question Jo about work-related issues, which leads Jo to realize that Miranda is attempting to make Jo essentially an information mole. Jo then queries Miranda and says that she thought that they were going to be "mom friends." Miranda then makes several historical references to famous spies and sources of information, and curtly asks Jo if she is going to talk or not.
Over on Twitter, fans of "Grey's Anatomy" converged to express their love of this particular moment. @_JoseCorrea_ said that Jo and Miranda are the ultimate mom duo, while @GreysAnatomyOR stated, "Jo Wilson and Miranda Bailey are so cute together." @bvckleyxdiaz also thoroughly enjoyed this scene, and added, "jo and bailey at the park with the kids. ignoring bailey's intentions, it's pretty cute." @LakeviaWard expressed their feelings about this moment, saying, "Bailey and Jo spending time together with their kids too! My HEART." In other words, it seems like fans of "Grey's Anatomy" loved this scene shared between Miranda and Jo and considering the responses thus far, hopefully, there will be many more shared moments to come.