Law & Order Fans Are Nervous For Cosgrove's Daughter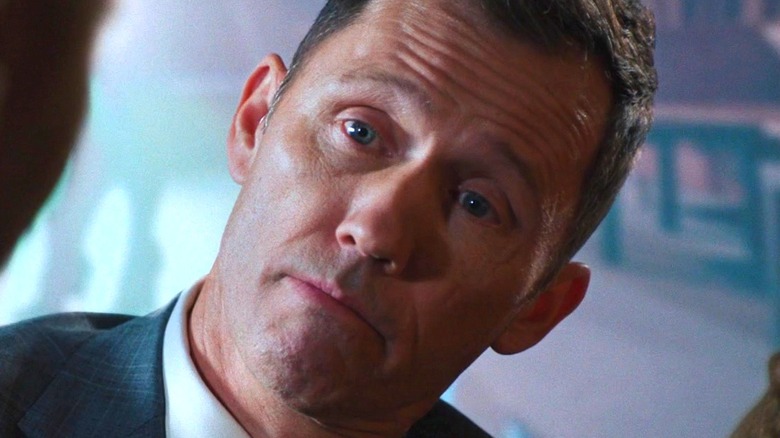 NBC
The crossover event of the Fall 2022 "Law & Order" series was an epic adventure never before attempted in the franchise. Things kicked off with Frank Cosgrove (Jeffrey Donovan) and his daughter, Lily (Alayna Hester), having lunch together as they discussed homeschooling. Cosgrove takes off to help a troubled young woman, and his daughter disappears. But we find out all is well when she's spotted as a spectator at the crime scene. This was the first time fans ever met Lily, and the moment they found out she even existed.
Now, Lily has shown up in every episode of "Law & Order" Season 22 after Cosgrove's home life was entirely left out of Season 21. Her appearance in Episode 4 on Thursday night had viewers of the mothership series talking online, as many fans are starting to worry for Lily's safety. From not knowing she existed to being a constant presence, viewers assume the worst is coming.
Law & Order fans think Lily's constant presence in Season 22 is a bad sign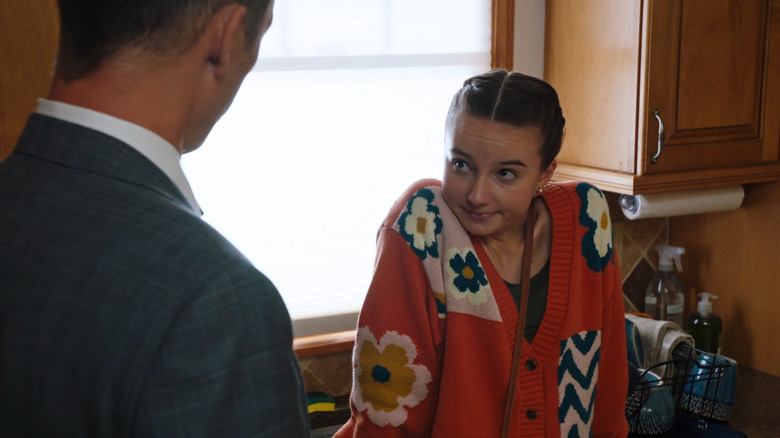 NBC
Over on the "Law & Order" subreddit, fans discussed Season 22, Episode 4 ("Benefit of the Doubt"), where they expressed concern for Lily despite nothing happening to her. "I'm getting worried about his daughter. She's showing up a strangely large amount recently," u/joerazor09 posted to the episode discussion thread. Viewers began agreeing with the Redditor, mirroring his sentiments in the comments. "Yeah. It's also a bit odd for classic Law & Order, where we normally see very little of the characters' personal lives," u/Masterminded added.
Redditor u/RenIysPeach was a bit more optimistic, suggesting, "Wonder if we're getting a Stabler or Lennie kind of story here with the daughter?" Elliot Stabler's (Christopher Meloni) children always had a presence on "Law & Order: SVU" and have also been featured in "Law & Order: Organized Crime." Lennie Briscoe (Jerry Orbach) also had two daughters, but one was murdered.
Over on Twitter, the concern for Lily continued. "Cosgrove's daughter has been showing up a lot this season. That means she'll die later on or be involved somehow in a homicide case," @AllEliteJKT wrote. While the Twitter user offers up a grim suggestion, they also think it's possible Lily might be involved in a crime somehow. We saw this with Stabler's son, Eli (Nicky Torchia), in "Law & Order: Organized Crime," when he woke up in an apartment with a dead woman in Season 2. Stabler had to work hard to prove his son's innocence and thankfully did. We might see Cosgrove do the same for Lily at some point.