Jessica Chastain, Octavia Spencer Team Up For Holiday Comedy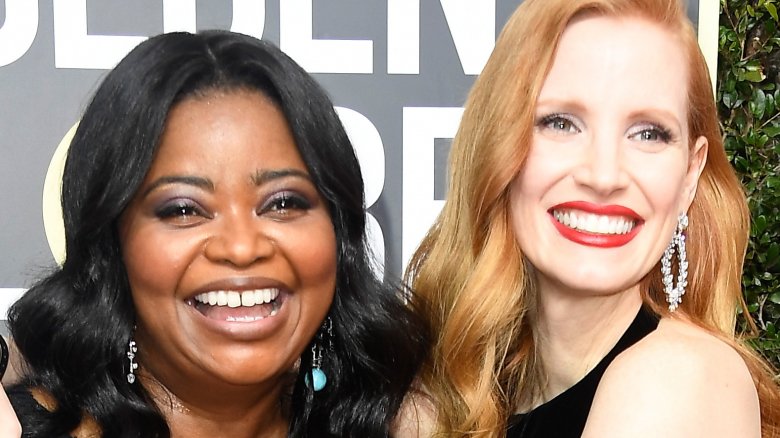 Getty Images
Jessica Chastain and Octavia Spencer are teaming up for a new comedy for Universal Pictures. According to Variety, the award-winning pair are set to star as two women who are desperate to make it home for Christmas.
Plot details for the movie are being kept under wraps, but it is said to be in the vein of the 1987 hit Planes, Trains, and Automobiles. That film featured Steve Martin and John Candy as two polar opposites who end up having to work together to try to make it home in time for Christmas. The movie is based on a treatment from Chastain and The Nanny Diaries' Kelly Carmichael, with Now You See Me 2's Peter Chiarelli writing the script.
Chastain and Spencer previously appeared together in The Help, which netted Chastain an Oscar nomination and Spencer an Oscar win. Chastain also holds an Oscar nomination for her work in Zero Dark Thirty, as well as Golden Globe nominations for The Help, Zero Dark Thirty, A Most Violent Year, Miss Sloane, and Molly's Game. Spencer, meanwhile, holds a second Oscar nomination for Hidden Figures. She has Golden Globe nominations for Hidden Figures and The Shape of Water and a win for The Help.
Chastain is set to produce the movie through her company Freckle Films. Carmichael, Celine Rattray (The Kids Are All Right), and Trudie Styler (The Next Three Days) also produce. The movie does not have a release date yet.