The Last Jedi Reportedly Pulled From All Theaters In China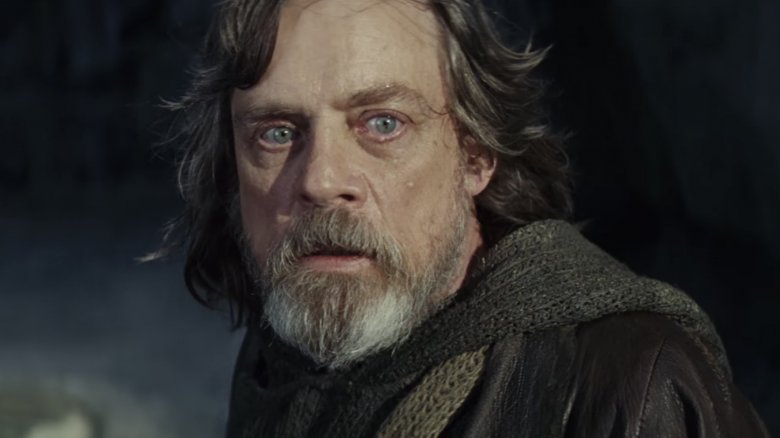 This is not the Star Wars sequel Chinese fans were looking for.
After just two weeks in the world's second-largest film market, The Last Jedi has been removed from all theaters in China according to Jimmy Wu, chairman of the Chinese cinema chain Lumiere Pavilions. "The Last Jedi has already been completely pulled from cinemas here," he told The Hollywood Reporter. "It's performed much worse than we could have expected."
The film had a disappointing opening weekend in China with just $28.7 million at the box office, but things got much worse in the second week. The Last Jedi suffered one of the worst second-weekend declines in Chinese history, dropping 92 percent to just $2.4 million. It came in second that weekend to local romantic comedy The Ex-File 3: The Return of the Exes, which can't be a good sign.
Although The Last Jedi finished as the biggest movie of 2017 in North America, it might finish in China with less than $50 million. That would put it at around 50th place in last year's ranks behind the likes of Geostorm ($65.6 million) and Valerian and the City of a Thousand Planets ($62 million).
In fact, the totals for all of the new Star Wars movies have been going downhill. The Force Awakens made $124 million in China (which was below Disney's forecasts), and the anthology flick Rogue One earned just $69 million. The underwhelming performance could be due to the fact that the original three films in the franchise never received wide release in the country. 
"Because of the complex characters and themes, the prequels, and all of the multi-generational layers that are part of the culture, or cult, of Star Wars, it's been hard for young Chinese filmgoers to get into the franchise," said James Li, co-founder of Beijing-based market research firm Fanink. 
Considering that so much of The Force Awakens is about Luke Skywalker, it may just not have resonated with viewers who didn't grow up with the character. "Star Wars has no legacy here," said Wu. "It will require something fresh to win back the Chinese audience."