Fans Absolutely Loved The Hilarious Game Of Thrones Joke In Abbott Elementary Season 2 Episode 4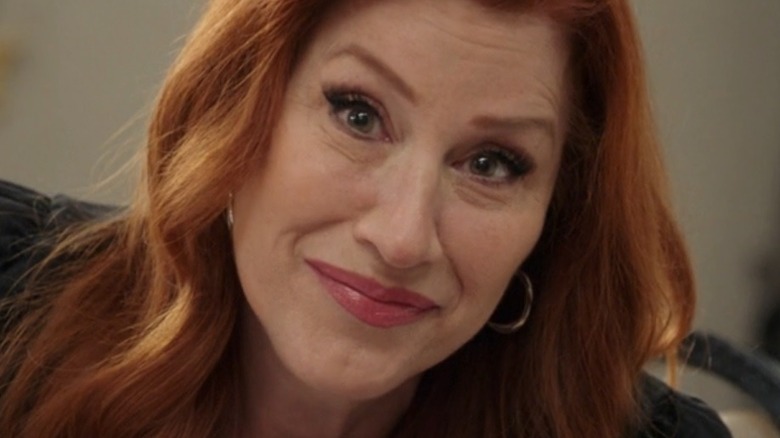 ABC/Hulu
"Abbott Elementary" — the ABC mockumentary-style sitcom created by Quinta Brunson — is airing its second season. And in last night's episode, Season 2 Episode 4, "The Principal's Office," there was a hilarious "Game of Thrones" reference that had fans cracking up.
Much of the episode focuses on Gregory Eddie's (Tyler James Williams) struggle to discipline a disruptive student. After taking advice from Jacob Hill (Christ Perfetti), he sends the kid to Ava's (Janelle James) office — only to find out that, instead of Ava disciplining them, she consoles them with a new toy and a good time in her office. When Gregory confronts Ava for not doing her job, Ava tells him that the kids shouldn't have to go through the embarrassment and shame of getting sent to the principal's office (and that she doesn't want a crying kid in her office while she's trying to watch "Below Deck"). To finish her point, Ava then announces over the intercom, "I'm sending Mr. Eddie back to his class. Let's all hope he's learned his lesson."
As Gregory returns to his classroom, the school's custodian, Mr. Johnson (William Stanford Davis), walks behind him, shaking his keys at Gregory and chanting, "Shame! Shame!" — referencing, of course, when Cersei (Lena Headey) was forced into a "walk of atonement," in which "Shame" is repeated at her as she walked through the streets of the Red Keep in the Season 5 finale of "Game of Thrones."
Abbott Elementary discussed the GOT reference on Twitter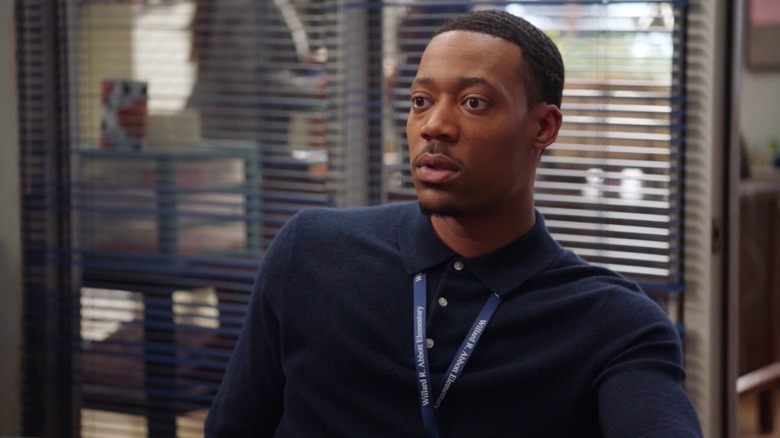 ABC/Hulu
After "The Principal's Office" aired, fans took to Twitter to talk about how funny they found the "Game of Thrones" joke. One fan, @LeeTheTeacha, enthusiastically wrote, "THEY DID NOT DO THE 'GAME OF THRONES' SHAME JOKE!!!!!!" with a string of laughing emojis. Another fan, @kenya, shared their reaction to the moment, writing, "When the custodian did that ['Game of Thrones'] 'Shame. Shame.' thing I literally screamed."
Further, @ursinfriendship noted that they didn't see that reference coming, then added, "It was Mr. Johnson saying 'Shame ... shame ... shame' while shaking his janitor keys at Gregory for me." Similarly, @CocoaButtrKris expressed their love for Mr. Johnson following the hilarious moment. Meanwhile, @LeeTheTeacha noted that they haven't even seen "Game of Thrones" and still got the reference.
Finally, @Kerri_Lauren had praise for just about every detail of the episode — "Game of Thrones" reference included. They wrote, "This episode has EVERYTHING: a 'Game of Thrones' reference, a 'LOTR' reference, Melissa cursing, understanding the importance of the difference between a red onion and a white onion ..."