First Wreck-It Ralph 2 Photo Brings Ralph To The World Wide Web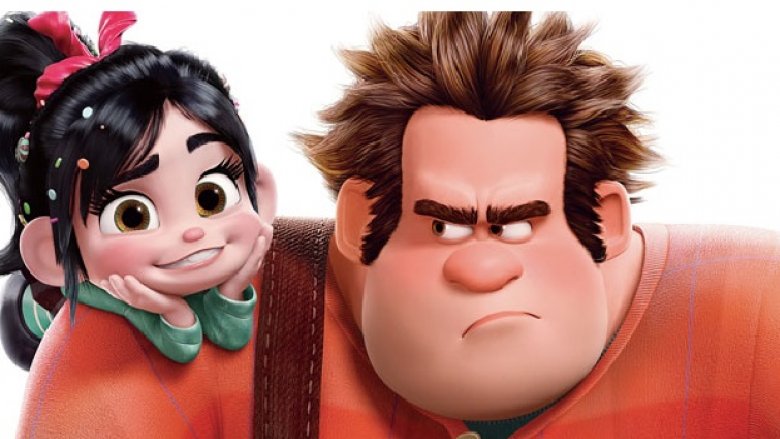 Ralph is out of the game and getting extremely online in the first photo from the upcoming Wreck-It Ralph sequel from Walt Disney Animation Studios.
The followup, officially titled Ralph Breaks the Internet: Wreck-It Ralph 2, features the return of arcade game-based main characters Ralph and Vanellope, once again voiced by John C. Reilly and Sarah Silverman.
In the sequel, Ralph and Vanellope team up to leave Litwak's video arcade, uploading themselves to the unexplored wilds of the internet to find a replacement part for Vanellope's video game, Sugar Rush. When they get to the World Wide Web, they'll need to rely on the "netizens" of the internet to guide them through their adventure. Check out the first image from the new movie down below (c/o ScreenCrush).
One of the netizens who will stand up to assist Ralph and Vanellope is a businesswoman voiced by Taraji P. Henson named Yesss, the helpful heart and soul of the trend-making site "BuzzzTube", with three Z's.
Imagining Wreck-It Ralph 2's concept of a journey onto the internet as a metaphor for a big city adventure makes a lot of sense, and the first image from the movie certainly supports that idea. We wish the real internet looked that pretty. 
The Wreck-It Ralph sequel is being directed by Rich Moore, who directed both the original feature and Zootopia. Moore's co-director on the project this time around is Phil Johnston, who co-wrote Wreck-It Ralph and Zootopia.
Ralph Breaks the Internet: Wreck-It Ralph 2 will be out in theaters on November 21.