The Walking Dead Season 11 Episode 19 Continues This Tragic Tradition For Doomed Characters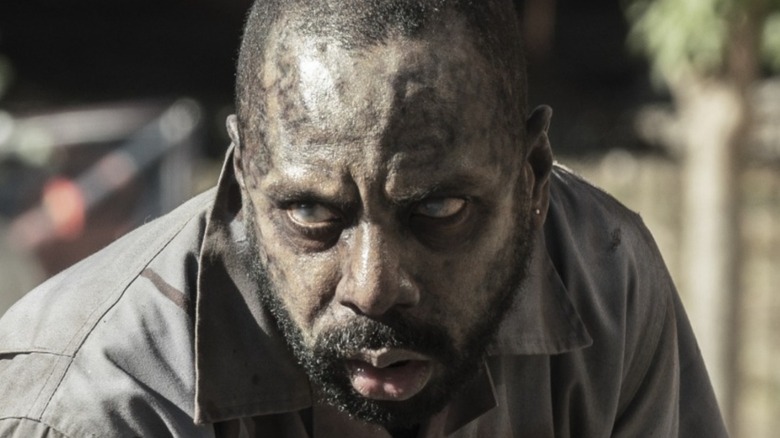 Jace Downs/AMC
Contains spoilers for "The Walking Dead" Season 11, Episode 19
Everything in "The Walking Dead" is transitory. From homes to friendships, weapons to vehicles, very little manages to stick with our central characters. What lasts is what's cherished, from family members to close friends.
In Season 11, Episode 19, "Variant," Eugene Porter (Josh McDermitt) faces up to his history of falsehoods and hiding behind stronger characters by choosing to turn himself in to the Commonwealth Army for his role in fomenting the Founders' Day riots. Knowing that his actions culminated in the death of Sebastian Milton (Teo Rapp-Olsson), he understands the consequences, but he cannot stand to be cowardly any longer. More importantly, his hope is to protect his lady love, Max Mercer (Margot Bingham), who planned their sabotage.
Before leaving the safe house where he'd taken shelter, Eugene gives Rosita Espinosa (Christian Serratos) his signature turquoise bolo tie as a memento, and they share a tearful embrace. In doing so, Eugene is unwittingly carrying on a tradition that has passed from unlucky survivor to unlucky survivor throughout the show's history.
Rosita is just the latest character to receive an heirloom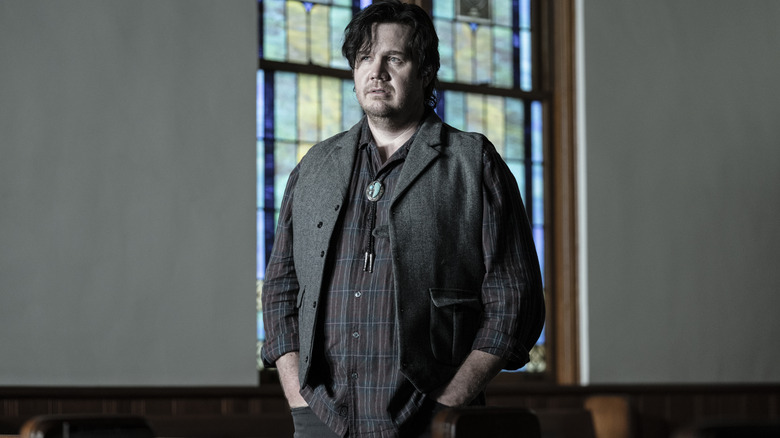 Jace Downs/AMC
Death stalks the characters who populate "The Walking Dead." With that in mind, it's probably not surprising to realize that this isn't the first time that a character has inherited an important artifact from a dying, or otherwise seemingly doomed, character.
For instance, Judith Grimes (Cailey Fleming) has possession of her father's iconic Colt Python as well as her brother's hat in the wake of their respective disappearance and death. The sheriff's hat was previously passed down from Rick (Andrew Lincoln) to Carl (Chandler Riggs), making it a family heirloom. In another example, before leaving Alexandria, Morgan Jones (Lennie James) gives his armor to Carol Peletier (Melissa McBride) to pass along to Henry (Matt Lintz). Unfortunately, Henry is soon killed before he can bear the armor for very long. After Henry dies, Lydia (Cassady McClincy) in turn picks up his staff.
Rosita's acceptance of Eugene's bolo tie is just the latest example of a character carrying on the legacy of someone who's been left behind through a physical totem. And with "The Walking Dead" moving toward its conclusion, it's likely to not be the last.