Chicago Fire Fans Are In Tears Over Violet And Severide's Bond In Season 11 Episode 4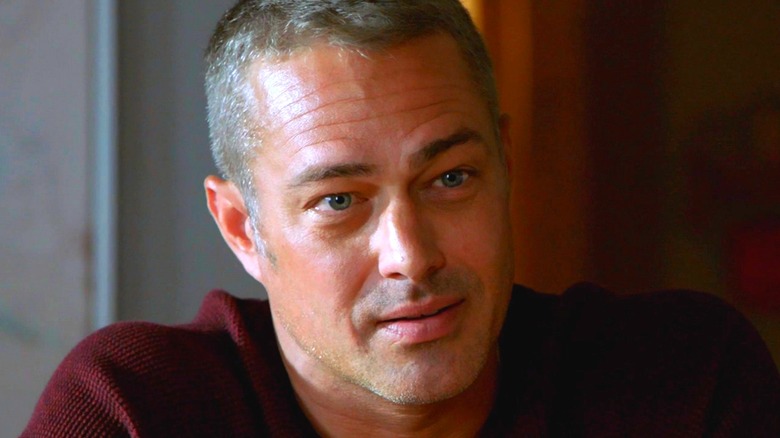 NBC
As expected, Episode 4 of "Chicago Fire" Season 11 was full of emotion. The members of Firehouse 51 (and the viewers who watch them) are still reeling from the death of Evan Hawkins (Jimmy Nicholas). Violet (Hanako Greensmith) took his tragic passing the worst, understandably, and fans followed her grief journey throughout the episode. Greensmith absolutely nailed her performance in Episode 3 and kept the same energy going into Episode 4.
The team at 51 wondered how to help Violet while she took her furlough, but many found themselves unable to connect with her as she shut herself off from the world. Stella (Miranda Rae Mayo) and Sylvie (Kara Killmer) send her food and wine, while Ritter (Daniel Kyri) and Gallo (Alberto Rosende) text her a few times a day to let her know they're thinking of her. As the group discusses her in the common room, Severide (Taylor Kinney) takes notice, and you can tell he's already concocting a plan to connect with Violet. Later, he shows up at her apartment with a six-pack of beer, and the duo sit down and have a heart-to-heart. This is the first time we've had a scene with Severide and Violet alone, and it was a pairing the fans didn't know they needed.
Severide and Violet have a friendship fans are loving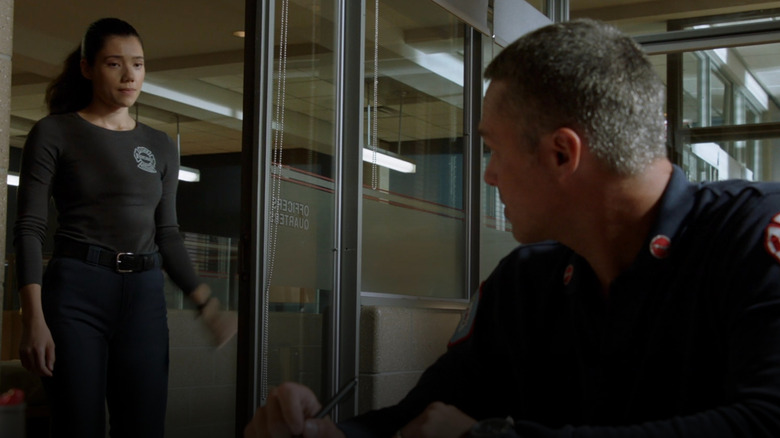 NBC
Severide starts off the conversation by telling Violet about Anna (Charlotte Sullivan), his girlfriend from Season 5, who passed away from leukemia. He also mentions the loss of Shay (Lauren German), who was the first big death in "Chicago Fire." If anyone can empathize with Violet, it's Severide, and he helps her start the process of moving on. They connect later in Severide's quarters at the firehouse, and it looks like we might see a lot more of this duo as time goes on. Fans couldn't get enough of these two together and let their thoughts be known on Twitter.
"I love the bond they're creating," @Learnthingss tweeted. "Severide talking to Violet about Shay & [Anna], about losing them both & having to go on without them + Violet saying she's scared to see Evan everywhere made me cry like a baby 😭💔 Damn that scene was so sad yet so beautifully done," "Chicago Fire" fan account @BrettseyDaily added. Other fans noted how Severide made Violet feel safe in their first talk, which prompted her to seek him out a second time. "I love that Violet went to Severide. She knew he would understand how she feels regarding grief. Kelly really is the best," @justwrite115 wrote.
Another viewer added that the scenes with Violet and Severide stuck out from all others we've seen in the last four episodes. "The only good thing that happened in season 11 so far is severide and violet bonding who knew cf could do something right again?" @caseysbrett tweeted. It might be a rough ride the rest of this season, but giving fans more of Severide and Violet could be the thing that gets them through it. Now we just need a friendship name for them.