All Five Fantastic Beasts Movies To Be Set In A Different City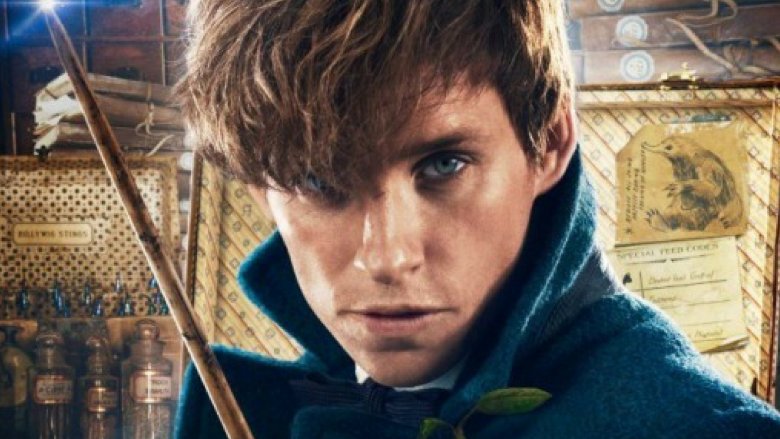 When it was first announced that Harry Potter spinoff book Fantastic Beasts and Where to Find Them was being adapted into its own series of movies, we knew we'd get to experience the American version of the Wizarding World on screen for the first time. What we didn't expect was that we were signing up for a whole world tour.
The first Fantastic Beasts sequel, The Crimes of Grindelwald, will take place almost entirely in Paris, with a smattering of scenes set in New York and London. According to David Yates, who directed both movies in the series, this isn't a one-off European vacation for the franchise, but rather the start of a pattern that can be expected to continue in the three movies left to come.
"Yes," Yates said to Entertainment Weekly when he was asked if each film would revolve around a different city. "Jo's already told us where the next one is taking place. It's very exciting. This is a global story, ultimately. And given that there's a global audience for this, it's all the more delightful to take the story to different parts of the world."
While future locales for the series have yet to be revealed, there are obviously a lot of exciting places that the series could go. EW speculates that a city in Germany would be likely, considering that Grindelwald's prison, Nurmengard, has been speculated to be a reference to the German city of Nuremberg—but nothing's official yet. We could be going anywhere from Dubai to Nagoya. In retrospect, it almost seems like a foregone conclusion that this series would come to cross the globe—how would Newt have found out about all of these fantastic beasts if he wasn't a man of the world?
Fantastic Beasts: The Crimes of Grindelwald is set for release on November 16. Check out some new photos from the upcoming feature from J. K. Rowling's Wizarding World here.