Michael Giacchino Pitched Werewolf By Night During A Chance Meeting With Kevin Feige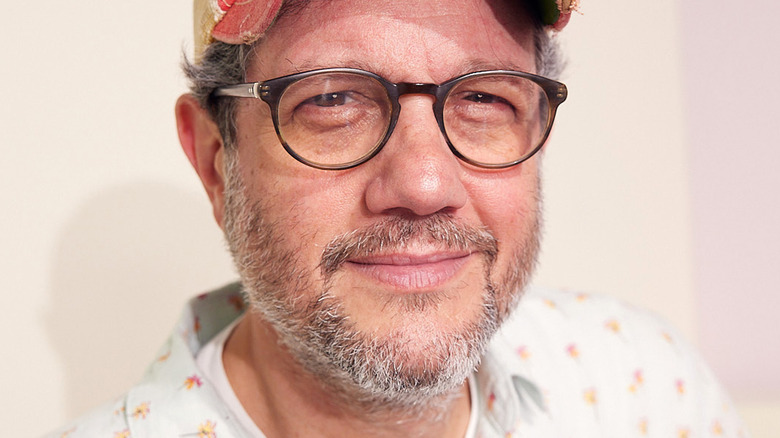 Corey Nickols/Getty Images
"Werewolf by Night," one of the latest entries in the Marvel Cinematic Universe, is perhaps one of the most unique. A black-and-white horror-tinged special focused on the eponymous character (played by Gael García Bernal), "Werewolf by Night" is presented in a similar style to classic horror films.
The 50-minute special was well-received by critics and audiences alike, achieving a 91% on Rotten Tomatoes, with much praise directed at the special's performances and the direction by Michael Giacchino.
Astute fans might recognize Giacchino's name, as he's composed the music for many popular movies and television shows. His works include many films in the "Mission: Impossible" franchise, the television series "Lost," as well as several movies in the MCU, including its fanfare theme in the logo (via IMDb). So how did Giacchino get the job for "Werewolf by Night?" As it turns out, it came after a random chance meeting with Marvel Studios boss Kevin Feige.
Michael Giacchino's Werewolf by Night pitch surprised Kevin Feige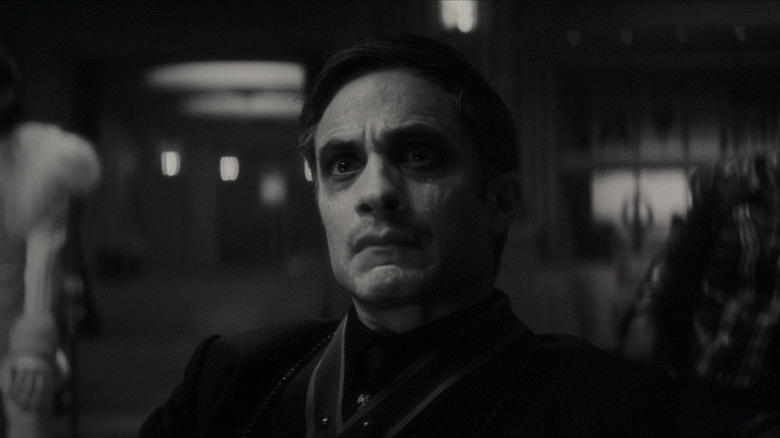 Marvel Studios
During a recent interview with Collider, "Werewolf by Night" director Michael Giacchino revealed that his pitch for the special came after a random encounter with Marvel Studios president Kevin Feige. Perhaps more interesting, his pitch to the MCU boss surprised Feige. "We had briefly talked about directing for me in the past, and he said, 'Well, if you want to direct, what is it you would want to do?' Giacchino said. "I was like, 'Werewolf by Night.' And it was like instant. I was like, 'That's a no-brainer for me.' He looked at me; it was just like, wait, really? Wait, what? He was kind of surprised because it was such a left-field sort of choice."
Giacchino went on to explain that he had actually been a fan of the "Werewolf by Night" comics since he was a child, as well as the Universal and Hammer films that inspired the style he utilized for his horror special. 
It was a bold move for an inexperienced director to make, but obviously, Feige was on board to give Giacchino a crack at it. And based on the response, it seems to have worked out quite well for the director and the MCU at large. Whether or not Giacchino moves on to bigger things in or outside of the MCU remains to be seen, but he's definitely made his mark with "Werewolf by Night."