Supernatural Fans Sing Praises Over The Winchesters' Premiere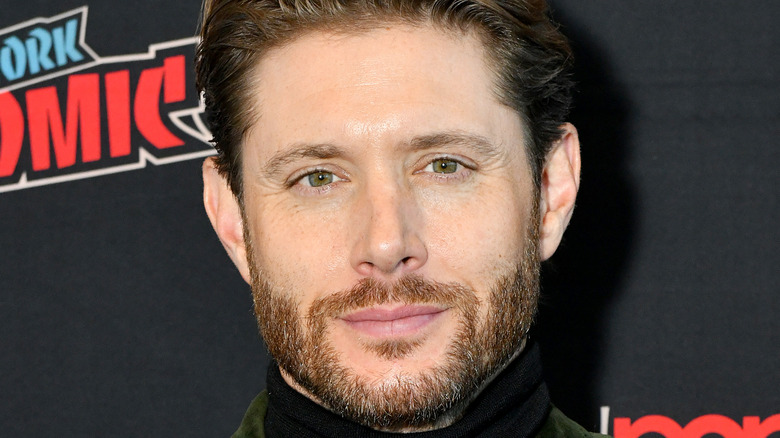 Craig Barritt/Getty Images
Sam and Dean Winchester's story was just the beginning. Now, fans are getting to know the monster-hunting siblings' parents in CW's "The Winchesters." The series presents the story of John and Mary with a familiar voice narrating it all — their son Dean. Viewers quickly learn not everything they know about the Winchesters is entirely true, which promises more than a few surprises during the first season (via TVLine).
Its presence in the "Supernatural" universe has not been without controversy. Executive producers Jensen Ackles and Danneel Ackles' involvement pointed to "Supernatural" co-star Jared Padalecki being left out of the project; the potential disagreement sent fans into a frenzy (via SyFy). Both Padalecki and Ackles put those rumors to rest — the former clearing the air during a New York Times interview. "I love Jensen deeply. He's my brother — he has been for many years, and he always will be, no matter what," Padalecki said.
With that settled, fans can sit back and enjoy the new adventures of John and Mary. Find out what viewers think of this new addition to the CW lineup.
They love the new series
Michael Loccisano/Getty Images
Running over 15 seasons, "Supernatural" easily stands as one of the CW's highest-performing series. Demand continues for projects that connect to the "SPN" world created by Eric Kripke — with two backdoor pilots failing to garner series orders before "Winchesters" (via Collider)
Early ratings for the premiere episode point to it being a winner for the network. "The Winchesters" ranks as the network's most-watched series debut in total viewers during the 2022-2023 season (via Deadline). Averaging 757,000 viewers, there are a lot of opinions about this monster-hunter revival. Fans quickly hit Twitter to express their interest after seeing the initial episode.
Overwhelmingly positive reviews are still showing up on the social media service — with some going all out in their praise. User @tony_loki_peter summed up much of the sentiment, "LOVED the first episode. Can't wait for more." Another user went further with a rewatch just one day after its debut. "rewatching #TheWinchesters because I can and because I am already obsessed with it," wrote @jean_pilgrim.
Revisiting the original characters of "Supernatural" proved to be another selling point for viewers. Both Misha Collins and Jared Padalecki built up excitement with posts related to the series. The return of Dean Winchester got viewers talking; the character appears briefly but his words harken back to the original series' origins. "HES SOOOO BACKKKKK IM IN TEARS," posted @soldierbcy.