TJ Miller And Ryan Reynolds Reportedly Cleared The Air Over Deadpool Set Conflict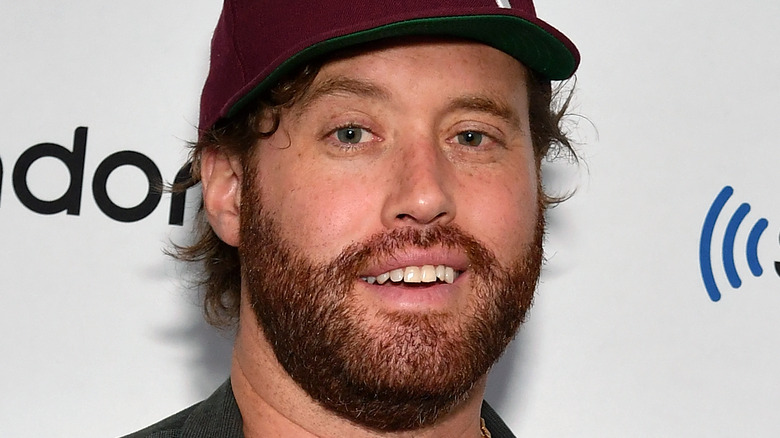 Slaven Vlasic/Getty Images
2016's "Deadpool" serves as a fine cinematic origin story for the titular mercenary, giving moviegoers a look at how Wade "Deadpool" Wilson (Ryan Reynolds) goes from an ordinary mercenary to a full-blown mutant superhero. It also sheds some light on his personal life, introducing such important folks in his life as his romantic partner, Vanessa (Morena Baccarin), and his closest friend, Weasel (TJ Miller). Though far from heroic in any way, Weasel attempts to offer Wilson advice no matter the scenario, as well as drinks from behind the counter of the local bar.
On the silver screen, the banter between Weasel and Deadpool is one of the highlights of both "Deadpool" and its sequel, "Deadpool 2." TJ Miller and Ryan Reynolds' comedic timing is spot-on, but apparently, all wasn't entirely well behind the scenes. In an interview on "The Adam Carolla Show," Miller made some surprising claims about Reynolds, referring to him as "insecure" and revealing that they're not nearly as friendly as their on-screen characters. "I sorta wish him well because he's so good at 'Deadpool,' and I think it's weird that he hates me," Miller added.
With "Deadpool 3" so heavily in the news cycle as of late, it shouldn't surprise anyone that TJ Miller's comments made the rounds online in no time. Thankfully, it now seems that he and Ryan Reynolds have settled their apparent conflict.
Miller and Reynolds talked out their issues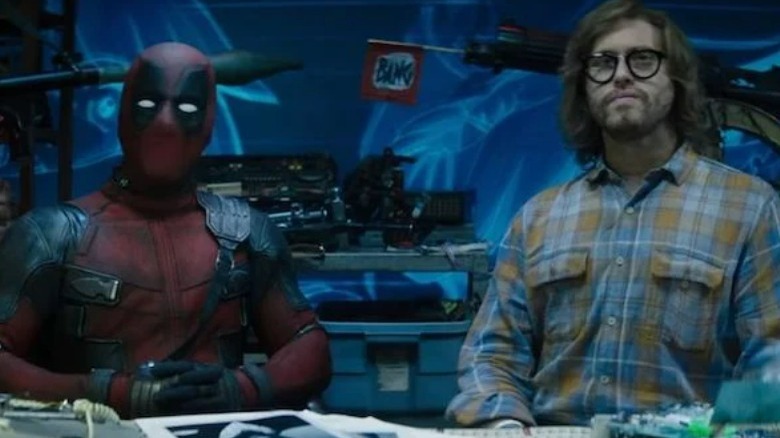 20th Century Studios
A mere few days after recalling his clashes with Ryan Reynolds on the "Deadpool" set, TJ Miller sat down with Jim Norton and Sam Roberts to deliver an interesting update on the situation. "It was a misunderstanding. So I emailed him back, and now it's fine," Miller said, noting that he appreciates that Reynolds was willing to reach out to him to settle their conflict once he heard what he had to say on "The Adam Carolla Show." Miller also mentions that throughout his career, he's had trouble when it comes to making potentially inflammatory comments without considering what the repercussions might entail.
Even though Miller and Reynolds have patched things up, don't expect to see the former pop up as Weasel in "Deadpool 3" when it hits the big screen on November 8, 2024. During his "Adam Carolla Show" appearance, Miller made it abundantly clear that he has no desire to appear in the threequel, which will notably feature the triumphant return of Hugh Jackman's Wolverine after an extended hiatus. Of course, this could always change as development on "Deadpool 3" continues, but at the time of this publication, Weasel will not join Wade Wilson on his next cinematic adventure.
Though it wasn't necessarily done in the most private manner, it's good to know that TJ Miller and Ryan Reynolds' personal issues have been resolved. Hopefully, their relationship will remain in a good place for the foreseeable future.