Friends Become Nemeses In The New Trailer For The School For Good And Evil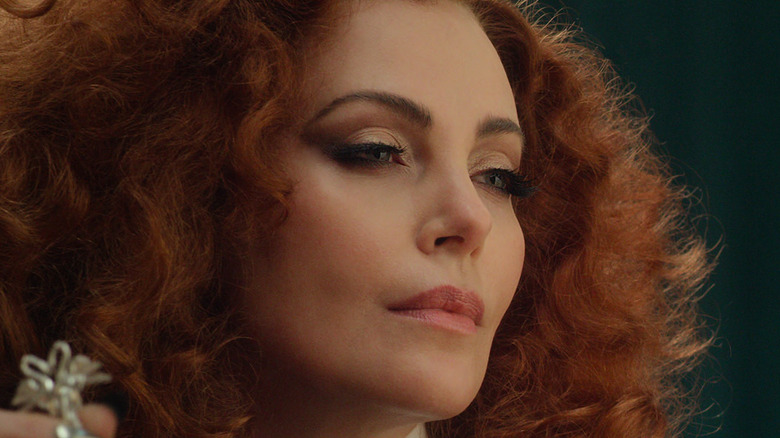 Netflix
What is it about schools for specially gifted students? Whether it's wizards or warring mutant factions, these places bursting with potential for young minds always end up with students having their friendships, morals, and magical gifts tested in between exams. The newest subject on the syllabus of fictional schools can be found at "The School for Good and Evil," the all-new Netflix movie based on the book of the same name written by Soman Chainani. The live-action take sees director Paul Feig at the helm, and a brand new trailer has been revealed by Netflix, hinting at just what kind of extra-curricular activities will be unfolding on the grounds.
The film focuses on two specific new students at the school — best friends, Sophie (Sophia Anne Caruso) and Agatha (Sofia Wylie), who are whisked away from their village of Gavaldon to be enlisted in the titular establishment. However, this particular school is separate from the others, having homed some of the true stories behind some of the world's most legendary fairy tales. Of course, there are two sides to every story, and soon Sophie ends up being grouped with the School for Evil, while Agatha is paired with the School for Good. Naturally, rifts begin to grow, magic becomes more powerful, and friendships are tested — suggesting that things might not end happily ever after for this pair in the end. Take a peek at the preview below.
The School for Good and Evil promises to teach us some lessons
Much like a fairly well-known school of wizards and witches, "The School for Good and Evil" boasts an impressive teaching staff of talent to help our heroes and villains find their path. Charlize Theron is the not-so-nice Lady Lesso, while Kerry Washington is the good and pure Professor Dovey. There's also the always-welcome addition of Michelle Yeoh as Professor Anemone, and keeping an eye on it all is the legendary Laurence Fishburne as the Schoolmaster who has every chance of giving even Dumbledore a run for his money. Anyone that wants to argue this can meet us in the playground after school.
Naturally, this being another tale that takes from other familiar fairy tales, we see a host of characters linked to well-known characters as well. Jamie Flatters plays the son of King Arthur, Freya Parks portrays the daughter of the witch from "Hansel and Gretel," and Earl Cave plays the offspring of one of Captain Hook's trusty fellow pirates.
See how they all handle their new roles in school when Paul Feig's "The School for Good and Evil" arrives in select theatres on October 12 and then on Netflix on October 19. Don't be late for class.