Bride Of Frankenstein Reboot May Still Have Life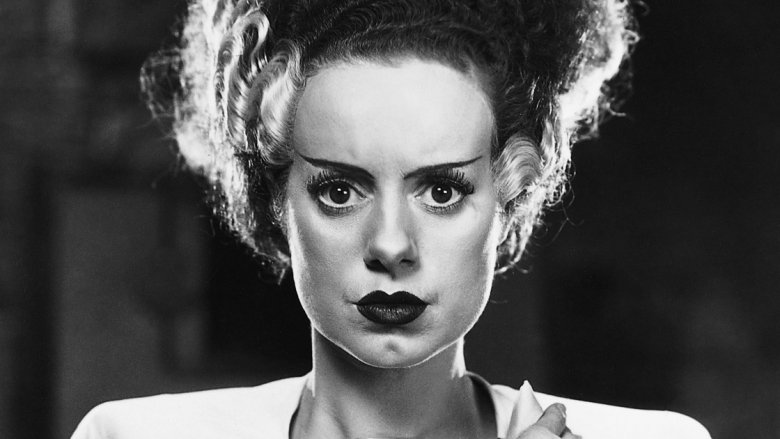 Universal
Universal's Dark Universe might not be dead after all.
Back in October, the studio ceased production on Bill Condon's Bride of Frankenstein reboot and removed the flick from the upcoming release schedule. If that wasn't enough indication that the Dark Universe was in trouble, the two producers in charge of the burgeoning cinematic universe, Alex Kurtzman and Chris Morgan, both walked away just a month later.
But now it sounds like Bride of Frankenstein still has a potential future. Omega Underground reports that Condon has assembled a production team including several collaborators from Beauty and the Beast: cinematographer Tobias A. Schleissler, production designer Sarah Greenwood, and costume designer Jacqueline Durran. Carter Burwell (Twilight) will reportedly write the musical score.
It's not clear if Gal Gadot is still attached to play the title character. The Wonder Woman star replaced Angelina Jolie in October, but she has a lot coming up with Wonder Woman 2 and the Nazi thriller Ruin. It's believed that Javier Bardem is still set to play Frankenstein.
The Dark Universe kicked off with The Mummy, but the Tom Cruise flick was a disappointment across the board. Bride of Frankenstein was next on the slate, and it would be followed by lots of star-powered reboots like The Invisible Man with Johnny Depp, Creature from the Black Lagoon, and Van Helsing. But The Mummy brought in just $80 million in the U.S. and has an embarrassing 16 percent approval rating on Rotten Tomatoes, putting the entire expanded universe in jeopardy.
Of course, we haven't heard anything official from Universal, but there's reason to believe Bride of Frankenstein is gearing up for production in London.