Syfy Orders Original Series The Outpost From Stargate Writers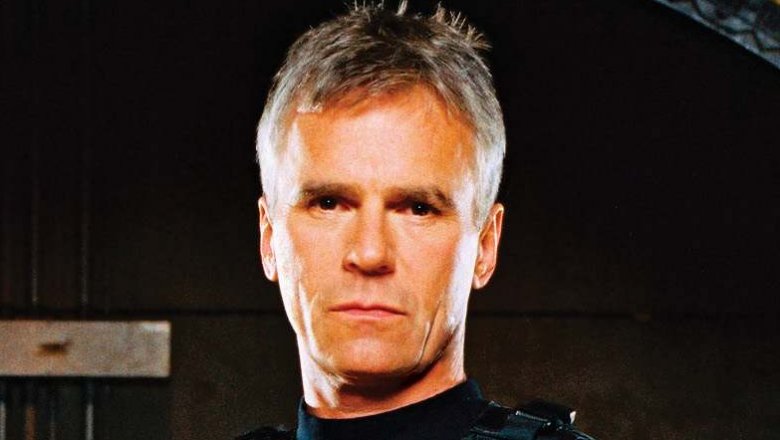 Two of the filmmakers who helped shape Stargate into an enduring franchise are trying their hand at a new property, as Syfy announced it has given the greenlight to a new, 10-part original fantasy series called The Outpost.
The Outpost will star Jessica Green in the role of Talon, the last living member of a race known as the Blackbloods. When her village is destroyed, and her family with it, Talon sets out on a quest for revenge, discovering on her journey that she possesses mysterious powers that she'll put to use in a battle against a fanatical religious tyrant. The series is currently in production in Utah.
The series is being executive produced by Stargate producer Dean Devlin, who wrote the script for the original 1994 movie with Roland Emmerich, and Jonathan Glassner, the showrunner and co-creator of Stargate SG-1. Devlin is also credited with writing Independence Day, Independence Day: Resurgence, and Universal Soldier, and Glassner's other sci-fi writing credits include The Outer Limits, Star Trek: Voyager, and Falling Skies.
In addition to Green, who has appeared in Ash vs. Evil Dead and Roman Empire: Reign of Blood, the series is set to star Jake Stormoen (Extinct), Andrew Howard (Agents of SHIELD), Anand Desai-Barochia (Tyrant), Robyn Malcolm (Top of the Lake), and Kristian Nairn (Game of Thrones).
"Fans and audiences worldwide turn to Syfy for the best in genre television, and we know The Outpost will thrive there," said Jason Faller, who co-created the show with Kynan Grifin. "With a cast of rising stars and a mind-blowing concept, viewers are about to discover their new favorite fantasy series."
The Outpost is set to be released later in 2018.