How The Big Bang Theory's Jim Parsons Fought The Writers To Keep Amy On The Show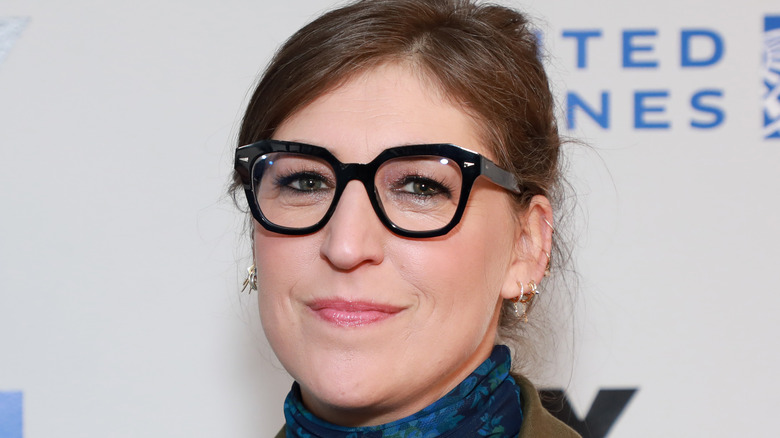 Jason Mendez/Getty Images
Created by Chuck Lorre and Bill Prady, "The Big Bang Theory," which ran for 12 seasons, follows the personal and professional lives of a group of scientist friends, as well as their across-the-hall neighbor. At the start of the series, there were five main characters: roommates Sheldon Cooper (Jim Parsons) and Leonard Hofstadter (Johnny Galecki), as well as their friends Howard Wolowitz (Simon Helberg) and Rajesh "Raj" Koothrappali (Kunal Nayyar), and, finally, the aforementioned neighbor Penny (Kaley Cuoco).
Not only did Penny become integral to the friend group, but they also became a love interest to Leonard (and, subsequently, their will-they-won't-they storyline became a major part of the show's overall plot arc). Thus, it makes sense that the series would bring in more major love interests — and so, Season 3 introduced both Bernadette Rostenkowski (Melissa Raunch) and Amy Farrah Fowler (Mayim Bialik), who were both made into series regulars for Season 4.
As it turns out, however, Bialik being a main cast member on the show wasn't always a sure thing. But, luckily, she had one of the stars fighting for her: Parsons.
Jim Parsons vowed to fight for Mayim Bialik to stay on the show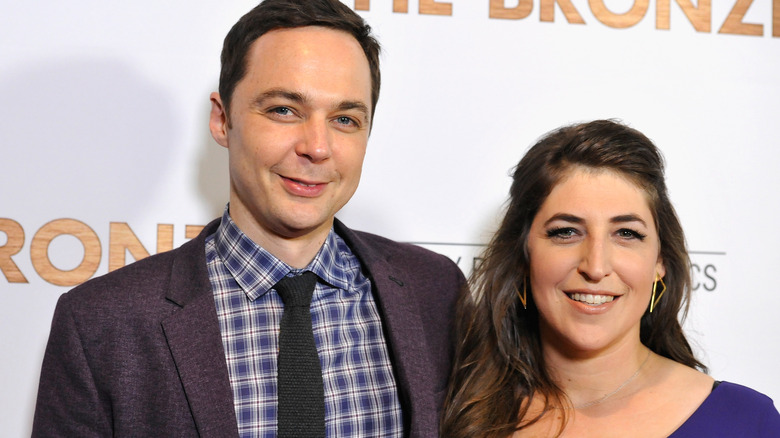 Michael Tullberg/Getty Images
Entertainment Weekly recently published an excerpt from an oral history tell-all book on the series, titled "The Big Bang Theory: The Definitive, Inside Story of the Epic Hit Series" by Jessica Radloff. In the excerpt, the cast and crew discuss how Mayim Bialik became a series regular on the show — including the fact that Jim Parsons fought for her to stay.
Not only was Amy originally intended to only be in one episode, but Bialik explained that when she did join the cast, there was some negative attention associated with her character because she was presented as the female version of Sheldon, who was such a beloved character. Parsons added that a female version of Sheldon wouldn't work out long-term, so he advocated for the Amy character to evolve.
Parsons continued, "And at some point in season four — I don't know if something caused it or not — I remember saying to Todd, 'I will not let this character go without a fight.' That was notable for me, only in that I almost never disagreed with the writers. But at some point I felt a certain way about working with Mayim that I was like, If for whatever reason we seemed to be weaning her off of this show as a character, I would go and talk to them."