Dave Bautista Was 'Too Young' For His Role In Blade Runner 2049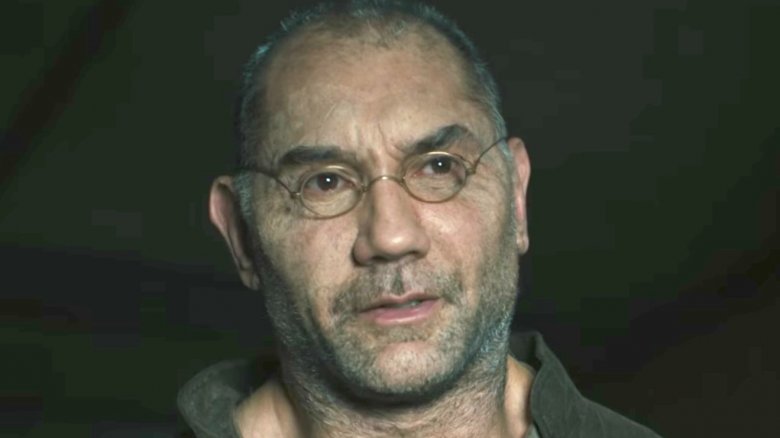 Hollywood can be a fickle place when it comes to age. But Dave Bautista almost lost a role because he didn't look old enough.
The Guardians of the Galaxy actor and semi-retired WWE wrestler told The Hollywood Reporter that he very nearly didn't get cast in Blade Runner 2049 because he's too young.
Bautista, 48, has been making his mark on the big screen in recent years, but it turned out one of his most serious performances as Sapper Morton in the Blade Runner sequel. Although he's only in the film for a few moments, he makes a big impact.
"Throughout my experience in Hollywood, I was either too big or too old," Bautista said. "I had never been told I was too young, and I just didn't know what to say. And then they got in touch with me and asked if I would go through some makeup tests to try and age me. I said of course."
Director Denis Villeneuve said it would've been difficult to pass on Bautista. "Dave was such a charismatic and strong presence, but there was only one problem, he was too young to play that part," Villeneuve said, noting that he changed his mind. "The vulnerability that Dave brought to the character was essential for the movie to be a success," he said.
Bautista said the role was important to him because it was such a vast change from characters he normally plays. "This was something completely different from anything I'd ever done, actually playing a character who was older than myself," Bautista said. 
But the makeup was convincing enough that Bautista looked the part. "People were walking in thinking, 'Oh I didn't know he was that old,'" Villeneuve said. "And I knew it was a success because people were not seeing the effect of the makeup. They were just seeing an old Dave Bautista."
Blade Runner 2049 comes out on Blu-ray on Jan. 16.