How Mayim Bialik's Health Insurance Needs Led To Big Bang Theory Stardom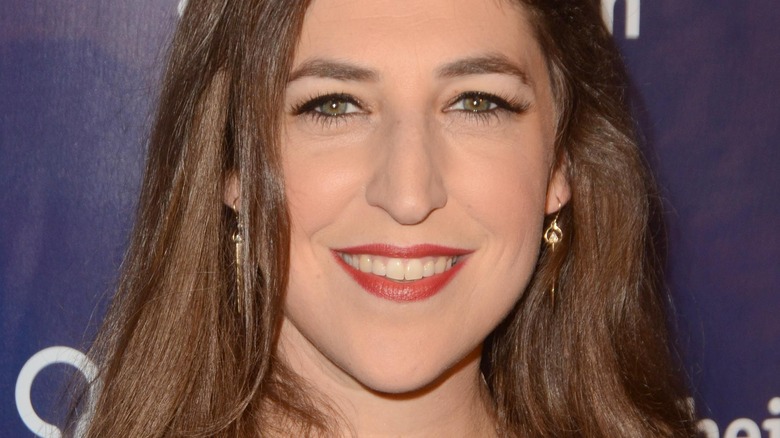 Kathy Hutchins/Shutterstock
When Chuck Lorre and Billy Prady's "The Big Bang Theory" first arrived on CBS in 2007, it kept the main cast relatively lean. It featured roommates Sheldon Cooper (Jim Parsons) and Leonard Hofstadter (Johnny Galecki), their neighbor from across the hall, Penny Teller (R-rated Harley Quinn voice actress Kaley Cuoco), and their close friends, Howard Wolowitz (Simon Helberg) and Rajesh "Raj" Koothrappali (Kunal Nayyar). However, a few seasons in, it became abundantly clear that the program could use some fresh faces, prompting the arrival of a couple of characters who'd become series regulars in no time flat.
First to make her "Big Bang Theory" introduction was Bernadette Rostenkowski (Melissa Rauch): the future wife of Howard and one of Penny's close friends who debuted in the Season 3 episode "The Creepy Candy Coating Corollary." Amy Farrah Fowler (former "Blossom" star Mayim Bialik) followed suit several episodes later in "The Lunar Excitation," where Raj and Howard set her up on a date with Sheldon after meeting her through an online dating profile they set up for him. This role was a major career change for Bialik, who had taken an extended break from acting to pursue higher education.
But like a lot of students nearing the completion of their degree, Bialik faced the daunting reality of securing health insurance. Here's how that directly led to her eventual smashing success on "The Big Bang Theory."
Health insurance drove Bialik to return to acting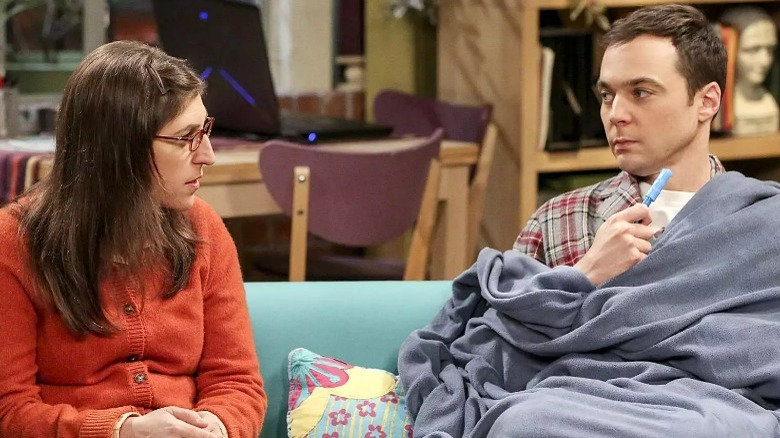 Michael Yarish/CBS
In the 2022 book "The Big Bang Theory: The Definitive, Inside Story of the Epic Hit Series," Mayim Bialik recalls the reason for her return to acting in the role of Amy Farrah Fowler. According to her, it wasn't a matter of money or the need to feel creatively fulfilled. Rather, it the aforementioned need for health insurance, which was about to expire from her time as a University of California, Los Angeles grad student. "I figured if I could get a couple of guest spots I would get enough to get my Screen Actors Guild health insurance. But I wasn't planning on being a regular actor," Bialik explained.
Nevertheless, fate had other plans for Bialik, as she'd spend years upon years of her life as a main part of "The Big Bang Theory." For the bulk of that tenure, she'd work closely alongside Jim Parsons as Amy and Sheldon's romance went through its ups and downs — a dynamic that worked so well thanks to Bialik and Parsons' natural chemistry. "I think one of the things that worked so well for us as actor partners, and maybe as producing partners too, is that we're not overly sentimental as humans, which I think is helpful," Bialik told Us Weekly, noting their shared personality type made it a bit easier to process the end of "The Big Bang Theory" in 2019.
Without Mayim Bialik's Amy Farrah Fowler, "The Big Bang Theory" wouldn't have been the same. Even though it wasn't for the most positive of reasons, it's a good thing she ultimately chose to return to acting.