Kevin Smith Claims Henry Cavill's Superman Was Right To Snap General Zod's Neck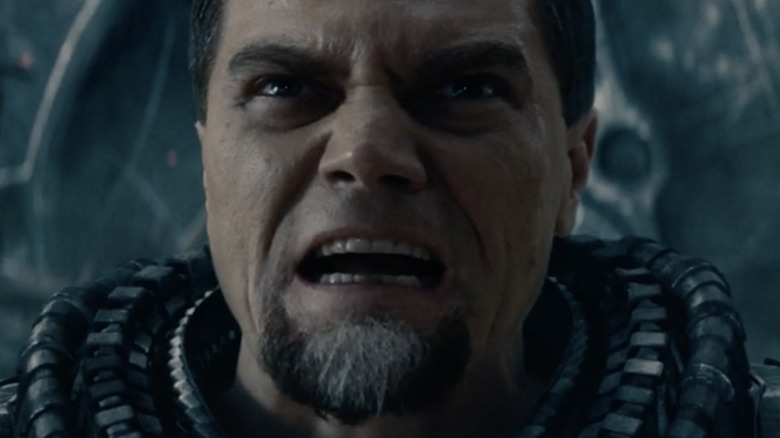 Warner Bros. Pictures
There is no denying that the 2013 superhero feature that kicked off the DC Extended Universe experienced its fair share of controversy. "Man of Steel" caused quite a stir among fans when it was first released, but the renowned filmmaker and comic book enthusiast Kevin Smith didn't understand why moviegoers were so conflicted over the Superman film.
The first DCEU film didn't receive the strongest reviews (via Rotten Tomatoes) but did manage to become the highest-grossing solo Superman feature with over $290 million at the domestic box office. In addition, it made an impressive $120 million from DVD and Blu-ray sales (via The Numbers). While the director's vision did not entertain everyone, it's evident that some fans enjoyed Zack Snyder's take on the iconic superhero. Many viewers also complained about several things, including the destruction of Metropolis, which had to be addressed in the sequel "Batman v Superman: Dawn of Justice" (via Slash Film). But that wasn't the only thing that caused outrage among followers of The Last Son of Krypton.
The climactic battle in "Man of Steel" ends when Superman (Henry Cavill) kills General Zod (Michael Shannon) to prevent him from killing innocent people by snapping his neck. Many fans were not happy seeing Superman killing someone on purpose. But Kevin Smith, a guy with ample comic book credibility on his rap sheet (via IMDb), didn't get why the Kryptonian head twist was so controversial.
It's not the first time Superman killed Zod on the big screen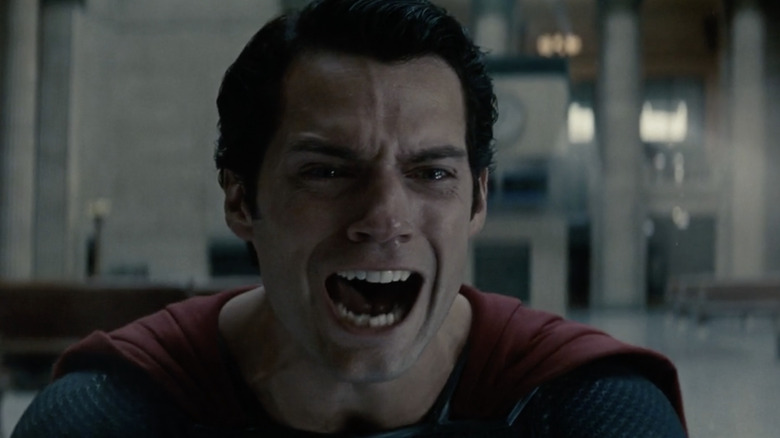 Warner Bros. Pictures
Kevin Smith recently sat down with GQ (via YouTube) and shared his thoughts about Superman and Batman and how they were being handled within the ever-expanding DC cinematic universe. He talked about "Man of Steel," specifically discussing the controversy surrounding Superman killing Zod. "I didn't quite understand why it was controversial, considering in 'Superman II,' General Zod is also killed in the Fortress of Solitude. They just presumably leave his body there. So when people were like, 'Hey man, this ain't Superman," I'm like, 'I don't know Superman was killing people in the '70s and '80s as well.'" Smith is absolutely correct, as the scene toward the end of "Superman II" (via YouTube) does showcase a weakened Zod (Terence Stamp) falling to his death after being thrown by Superman (Christopher Reeves).
Kevin Smith isn't the only one to defend Supe's decision to snap Zod out of existence. Henry Cavill also weighed in on Zod's death and how he feels that Superman's actions serve a bigger purpose, in the long run, saying, "The killing of Zod gave a reason for the character to never kill again."
While it was unfortunate to see such a well-crafted villain exit so soon, General Zod's death at the hands of his Kryptonian nemesis is one of those things that some people find completely out of character, and others see it as business as usual for the Man of Steel.