The Most Bizarre TV Shows Coming Out In 2018 That Will Melt Your Mind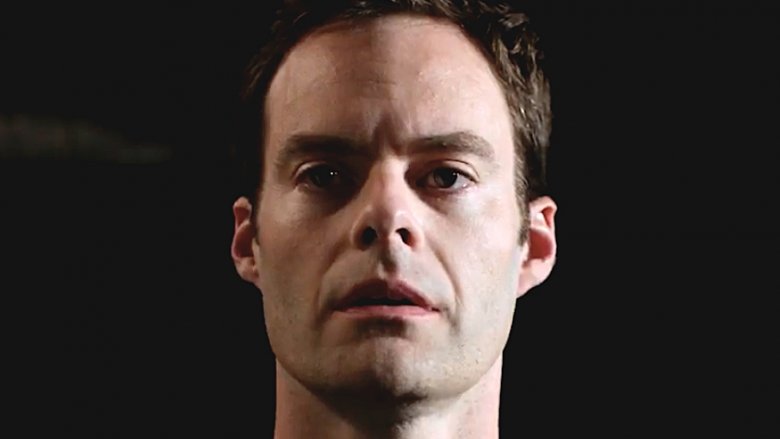 We may receive a commission on purchases made from links.
Hundreds of new scripted shows hit the airwaves every year. While many are destined to quickly bite the dust, others show a lot of potential, with original and mind-bending plots that keep audiences on their toes at every twist and turn. With so much TV, it's easy to miss out—so with that in mind, here are some of the most bizarre, unusual, and unexpected shows that you should keep an eye out for in 2018.
The Alienist
A creepy, 1890s-set psychological thriller, TNT's The Alienist stars Daniel Brühl as Dr. Laszlo Kreizler, an expert searching for a serial killer responsible for the murders of multiple child prostitutes in New York City. He'll be joined on his quest by his partner John Moore (Luke Evans) and Sara Howard (Dakota Fanning), a police secretary with hidden information related to the search. 
Kreizler vows to follow the killers "to the darkest pits of hell" if that's what it takes, and his dark journey promises to be an engaging and terrifying ride for viewers as well. With Black Mirror's Jakob Verbruggen on board as a director and True Detective's Cary Fukunaga and Forrest Gump's Eric Roth producing, The Alienist looks like a solidly macabre murder mystery. The show hits TNT on Jan. 22.
Altered Carbon
Netflix is set to bring you some high-concept science fiction in 2018 with Altered Carbon, a show based on the 2002 novel of the same name from Richard K. Morgan. The 10-episode series is set 700 years in the future, when the human mind has been digitized and downloaded from body to body.
The show focuses on Takeshi Kovacs (Joel Kinnaman), a former elite warrior who has been imprisoned for 500 years before being downloaded into a future he gave everything trying to stop. If he can solve one murder in a world where technology has made death nearly obsolete, he'll get a chance at a new life. 
Netflix is clearly sparing no expense on the ambitious series, and with their track record of providing addictively binge-worthy content, Altered Carbon should be on every sci-fi lover's calendar. The series, which comes from Shutter Island's Laeta Kalogridis, will debut on Feb. 2.
Barry
Bill Hader is an assassin who wants out of the biz in HBO's Barry. The Saturday Night Live alum will play the title character in the action dramedy, taking on the part of an ex-Marine turned hitman who considers giving up the game when he discovers his passion for acting while on assignment in Los Angeles. 
Although the concept is relatively simple, Hader's comedy talent suggests that the show will be elevated to strange and unexpected heights beyond the logline. His impressive co-stars, who include Henry Winkler, The Good Place stand-out D'Arcy Carden, and Anthony Carrigan (best known for playing Gotham's delightfully creepy Victor Zsasz), are also all game for some ridiculous fun.
Barry, which is directed and co-written by Hader alongside Seinfeld's Alec Berg, is set to debut on HBO on March 25.
Castle Rock
Hulu will pull you into the world of Stephen King in 2018 with Castle Rock, a mysterious series set to feature different characters from King's stories in the titular fictional Maine town, which has been featured in a long list of bestsellers that includes Cujo, It, and The Dead Zone.
The series stars Moonlight's Andre Holland as Henry, a death row attorney with a unique and complicated history. Although plot details for the series have been kept under wraps, it promises to be a fun time for King fans, bringing back past favorites like Carrie's Sissy Spacek and It's Bill Skarsgård for the genre-bending fun. With Star Trek's J.J. Abrams leading the charge, this mysterious series looks like a horror hit in waiting.
Counterpart
What could possibly be better than J.K. Simmons? Two J.K. Simmons. Starz is set to gift viewers with double the Whiplash star in 2018 with the sci-fi thriller Counterpart. On the show, Simmons will play Howard Silk, a lowly government worker who discovers a conspiracy covering up a parallel dimension.
Silk finds that the only man he can trusts as he unravels the mystery of the cover-up is "Prime," his near-identical counterpart in the other dimension. You may have already caught the first episode of the show, which comes from The Jungle Book's Justin Marks, when Starz previewed it in December of 2017, but things promise to get even more twisted throughout its 10-episode run. Counterpoint premieres Jan. 21 on Starz.
The End of the F***ing World
Netflix is gifting you with a different kind of romcom in 2018 with The End of the F***ing World. The dark comedy stars Alex Lawther as James, a teen who believes that he's a psychopath. He sets out to prove his theory by deciding to kill his new friend Alyssa (Jessica Barden), but he soon realizes that she's much more than he bargained for. 
The two eventually decide to run away together, and they go on a road trip filled with despicable and violent acts. Their journey is certainly not PG, but it also never stops being fun as their maniacal actions go further and further off the rails. With two great leads and a delightfully dark story, The End of the F***ing World, which was created by Humans' Charlie Covell, debuted on Netflix on Jan. 5.
The First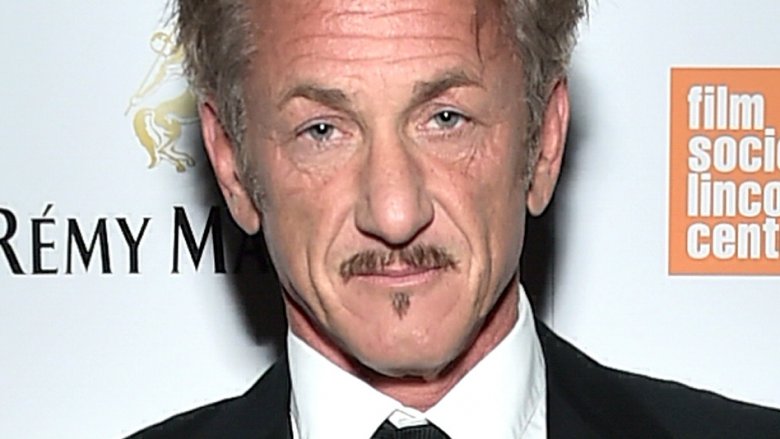 Getty Images
If you've dreamed of House of Cards set in space, you should be excited for The First. Although it doesn't quite bring the politics of the White House out of this world, the upcoming Hulu show does come from House of Cards creator Beau Willimon and also has an impressive pedigree in front of the camera, with Sean Penn set to star.
The show takes place in the near feature, following the first human mission to Mars and their attempts to colonize the planet. Although we don't know who Penn will play, the show follows the astronauts as well as their families, loved ones, and the ground team on Earth. With Willimon teasing the series as an examination into "the human spirit," it should be interesting to see how this mission develops.
Hard Sun
What would you do if you knew exactly what humanity would be hit with an extinction level event? That's the question posed in the BBC One drama Hard Sun, which stars Jim Sturgess and Agyness Deyn as two London police officers who find a flash drive containing information about a destructive occurrence that could wipe out humanity in five years. 
The partnership between Sturgess' Charlie Hicks and Deyn's Elaine Renko is already strained before they find the drive, and it becomes even shakier as they debate what they should do. Although the two are total opposites, they have to come together to save the world—all while trying to make the most out of what could potentially be their last five years on earth.
Hard Sun, which comes from Luther creator Neil Cross, debuts on BBC One in the United Kingdom on Jan. 6 before hitting Hulu in the United States on March 7.
Maniac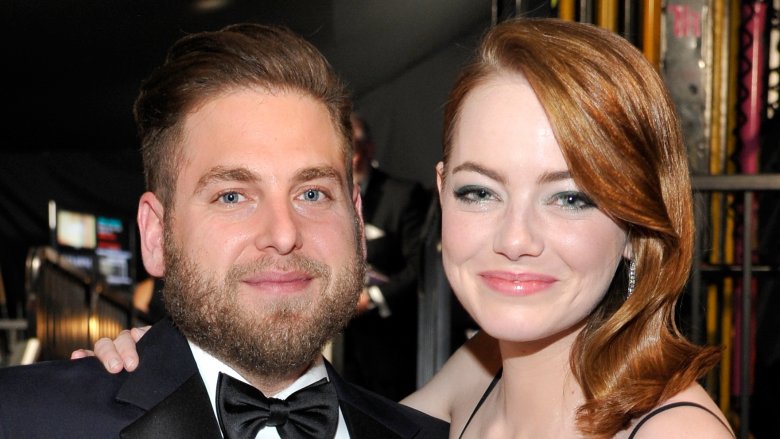 Getty Images
Get ready to dive deep into the minds of Jonah Hill and Emma Stone for the Netflix series Maniac. The show, which is directed by True Detective's Cary Fukunaga based on a script from The Cradle and This Bright River author Patrick Somerville, will feature the pair as two patients in a mental institution.
The show takes place in the fantasy world the pair build inside their heads, leaving plenty of room for crazy and outrageous plotting. Although little is known about the series at the time of this writing, it clearly has the ability to attract high-profile talent. In addition to Hill and Stone, the show is also set to star Justin Theroux, Jemima Kirke, Julia Garner, and Sally Field. With these folks on board, it's hard not to be excited.
Mosaic
Steven Soderbergh offers a new take to the murder mystery in 2018. The Ocean's mastermind has come up with an innovative way of presenting his HBO series Mosaic, which follows the murder of Olivia Lake (Sharon Stone), a famed children's author who went missing after romance blossomed with a mysterious stranger. 
Viewers were able to first delve into the story through a mobile app, which let them create their own adventure by picking which characters and plot lines to follow. The series will also be presented traditionally, given a six-episode airing beginning on Jan. 22 and allowing viewers to see if their end result matched up with Soderbergh's vision. Soderbergh is an incredibly talented writer and director, and he's clearly brought his acclaimed creativity to bear on Mosaic, which promises a mind-bending ride from start to finish.
Philip K. Dick's Electric Dreams
Amazon is bringing the work of legendary sci-fi writer Philip K. Dick to the small screen in 2018 with Electric Dreams, a 10-episode anthology series adapting some of his famous stories including "The Commuter," "Human Is," "Exhibit Piece," and "Autofac." The show's writers include Fear and Loathing in Las Vegas' Tony Grisoni, Mudbound's Dee Reese, Harry Potter and the Cursed Child's Jack Thorne, and Doctor Who's Matthew Graham. 
The anthology series has drawn some big stars, including Bryan Cranston (who also serves as an executive producer), Anna Paquin, Terrence Howard, Steve Buscemi, Greg Kinnear, Vera Farmiga, Janelle Monae, and Juno Temple. With an all-star cast and crew on board, Electric Dreams should provide an out of this world sci-fi experience. The show, which already aired on Channel 4 in the United Kingdom, debuted on Amazon Prime on Jan. 12.
Sharp Objects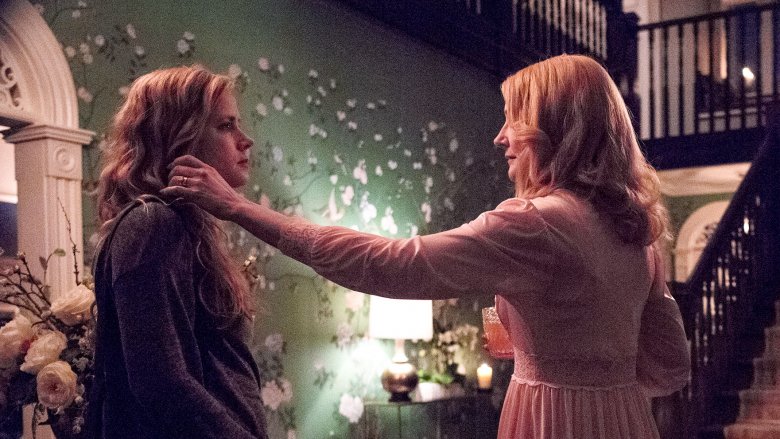 If you loved Gone Girl, get ready for Sharp Objects to be your next obsession this summer. The HBO show, based on the novel of the same name from Gone Girl author Gillian Flynn, will star Amy Adams as Camille, a crime reporter who heads back to her small Missouri hometown after getting out of a mental hospital following years of self-harm.
Back in Wind Gap, Camille starts an investigation into the murders of two young girls. However, the investigation brings her more than she bargained, and she realizes that she identifies with the young victims—perhaps a little too much. With Patricia Clarkson also on board as Camille's mother and Buffy the Vampire Slayer's Marti Noxon at the helm, Sharp Objects has all the trappings of the next intense prestige mystery.
Siren
Freeform is bringing some terrifying mermaids to the small screen in 2018 with their thrilling series Siren. The show takes place in coastal Bristol Cove; when a mysterious new arrival (Eline Powell) shows up and starts wreaking havoc, two scientists are left trying to figure out what drove the primal hunter out of the deep.
Siren won't feature the mermaids you know and love—these are vicious, dangerous, and just ridiculous enough to be a whole lot of fun. The trailer hints that Freeform is willing to shell out some big bucks to make the series just creepy enough to work well with its wild premise. Time to go under the sea when Siren debuts on March 29.
The Terror
If you've been waiting for your next favorite horror TV series, AMC's The Terror may be your answer. The show, which comes from Ridley Scott's Scott Free Productions, will be an anthology based on the 2007 novel of the same name from Dan Simmons. The first season will be set in 1847, and follows a Royal Naval expedition crew attacked by a mysterious predator while searching for the Northwest Passage. 
The show will specifically focus on Captain Sir John Franklin (Ciaran Hinds), who has to lead his crew to safety as they try to escape the dangerous beast. Also on board for the thrilling journey are Tobias Menzies, Jared Harris, Adam Nagaitis, Paul Ready, Liam Garrigan, Ronan Raftery, and Edward Ashley. The Terror will premiere on March 26.