Here's Why A Mechanical Background Is Essential To Be A Great Captain On Deadliest Catch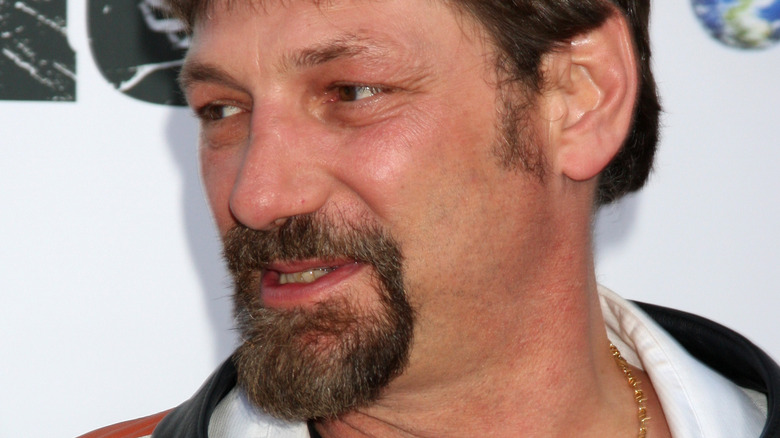 Kathy Hutchins/Shutterstock
For those unfamiliar with Discovery Channel's "Deadliest Catch," it's easy to assume that the job of "Wild" Bill Wichrowski, Sig Hansen, and the other captains isn't all that hard. It's only fishing, right?
In reality, this assumption couldn't be further from the truth. Each king crab season, the captains and their crews head to the Bering Sea, which, according to National Geographic, boasts bitter temperatures, gusty winds, and waves rising up to 30 feet ... and that's when a storm isn't brewing.
While nail-biting life-or-death situations don't occur in every episode of "Deadliest Catch," they're frequent enough to uphold the title of the series. On numerous occasions, crewmembers are forced to brace for impact as their boat gets ravaged by a surprise wave. Men are injured as the impact of the water throws them against metal. At one point, a deckhand of Wichrowski on the Summer Bay is dragged into the icy water — a dangerous situation that can result in hypothermia within minutes. Sometimes, rescue is impossible. At the start of Season 15, the "Deadliest Catch" captains pay tribute to three men who lost their lives aboard the Mary B II after it tragically capsized.
When catastrophe strikes, there's only one person for the crew to turn to for guidance — their captain. Therefore, specific skills — including a mechanical background — are essential to helming a boat in the middle of the tumultuous Bering Sea.
A mechanical background could help a captain prevent the boat from sinking
"Wild" Bill Wichrowski, captain of the F/V Summer Bay, and Johnathan Hillstrand, captain of the F/V Time Bandit, outlined what's needed to be a successful leader during an interview with Larry King. According to Wichrowski, a vital skill is knowing how to handle the boat when things get rough physically.
He explained, "Having a good mechanical background is essential because when all goes wrong when the boat's about to sink, everybody's gonna look to the captain for the answer."
Another vital skill of helming a crew in such a high-stress environment is establishing a good rapport with those on deck. Hillstrand said, "They have to trust you to go through hell and back with you." Wichrowski shared a similar sentiment and added how he tries never to show fear and cause panic, even when he's afraid.
In a separate interview with The Hollywood Reporter, Hillstrand elaborated on the dangerous nature of his job. If a deadly situation arises, it's ultimately up to the captain to use his experience and get everybody through unscathed.
"That's the craziest thing about this show, and it's real, and God's the director, so nobody knows what's gonna happen," he said. "When you go, and you leave with your crew, you just want to bring the crew back; you want to catch the crab as quick as you can and come home."