Why Marlyne Barrett Appreciates Maggie And Vanessa's 'Slow Burn' On Chicago Med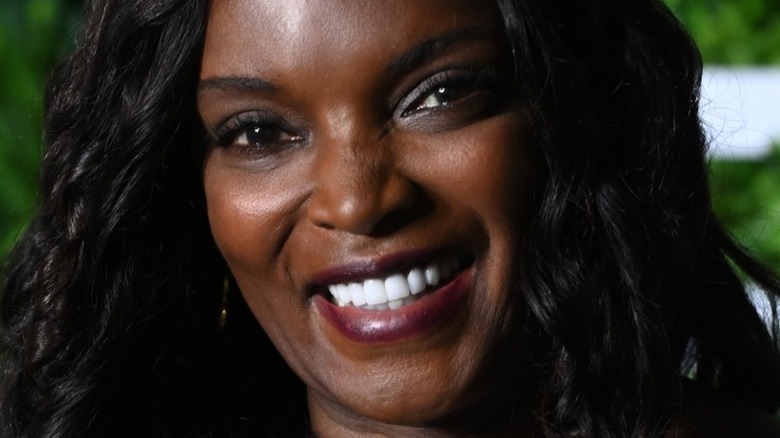 Pascal Le Segretain/Getty
NBC's "Chicago Med" has turned out to be every bit as successful as a TV series in its own right as its two predecessors in the "One Chicago" franchise, the fire department-focused mothership "Chicago Fire," and the police procedural "Chicago P.D." 
Created by "Law & Order" creator Dick Wolf and Matt Olmstead, the long-running medical drama series has been following the lives of doctors, nurses and other staff at the Gaffney Chicago Medical Center emergency department for seven years now, with an eighth season, currently airing. In that time, one thing that has become repeatedly clear is that, somewhat unlike most medical shows, with their primary focus on physicians and diagnosticians, the narrative balance between the doctors and the nurses goes a long way towards making "Chicago Med" the unique show that it is. And, as far as nurses are concerned, Gaffney wouldn't be anything without ED charge nurse Maggie Lockwood.
A regular since the very first season, Maggie is quietly one of the show's most important anchors — a dependable, outspoken veteran who runs the nursing department like a tight ship. Although Maggie's stringent dedication to her work means that we don't often get to see much of her outside the hospital, her personal life began to receive more focus from Season 6 onward, after the daughter she gave up for adoption early in her life, Vanessa Taylor (Asjha Cooper), joined Gaffney as a first-year resident. Recently, Marlyne Barrett, who portrays Maggie, spoke about her appreciation for the two characters' complex dynamic.
Marlyne Barrett hopes the storyline doesn't resolve easily
When Maggie Lockwood gave her baby up for adoption at 16 years old, it was, by all accounts, a reasonable way to deal with an unplanned teen pregnancy. But, as the years went by, things got ... complicated. And then, when Dr. Vanessa Taylor enters the picture and re-enters her biological mother's life two decades later, things get even more complicated. The two characters have one of the richest relationships on "Chicago Med," going from keeping each other at a safe distance to becoming more and more entangled in one another's lives. During a virtual roundtable interview as part of One Chicago Day in April 2022, "Chicago Med" star Marlyne Barrett discussed the nature of that relationship, noting that she appreciates its "slow burn" quality.
"I think, as we're going along and watching Andy and Diane ["Chicago Med" showrunners Andrew Schneider and Diane Frolov] just make the flower blossom ... from time to time you hit some thorns. You know, like, that hurts," the actress said. The fact that Maggie and Vanessa are caught in the middle of a process of getting to know each other, with all the bonding and boundary-setting that comes with it, is precisely what appealed most to Barrett about the storyline. "I hope it doesn't resolve as easily, because you're talking about a 20-year separation," the actress said. "So I'm excited to see the slow burn of that relationship, and all the conflict that comes from getting to know each other."
Barrett sees it as a fraught situation for Maggie
Asked about how it felt to develop the relationship between Maggie and Vanessa and what we might expect to see of the two going forward, Marlyne Barrett said, "When it was introduced, the idea that Maggie had given up a daughter for adoption at such a young age, the first question I had was, 'What were the circumstances?'"
To Barrett, the fact that Maggie had a teen pregnancy in the middle of high school was somewhat surprising — but, for the very same reasons, Vanessa's own personality wasn't. "I knew that she [Maggie] was in high school; she was a very gifted and talented student, and then here she is, pregnant," the actress said. "And when Vanessa actually showed up in person and had such an academic blessing to herself, I was not surprised that, genetically, it passed on."
This inevitably would have led to a fraught situation for Maggie, seeing as "it would have surprised [her] to see that she made the right choice" in giving Vanessa up when she was not ready to raise a daughter herself, with her long-repressed feelings of regret clashing with the reality of Vanessa's highly successful life. Naturally, it's a dynamic that Barrett appreciates for the way it allows her and Asjha Cooper to flex their acting muscles as screen partners. "Asjha Cooper is just a talented actress, and time we get to explore a situation together, I'm always just fascinated at what she brings to the table," Barrett said.