Is My Big Fat Fabulous Life Staged?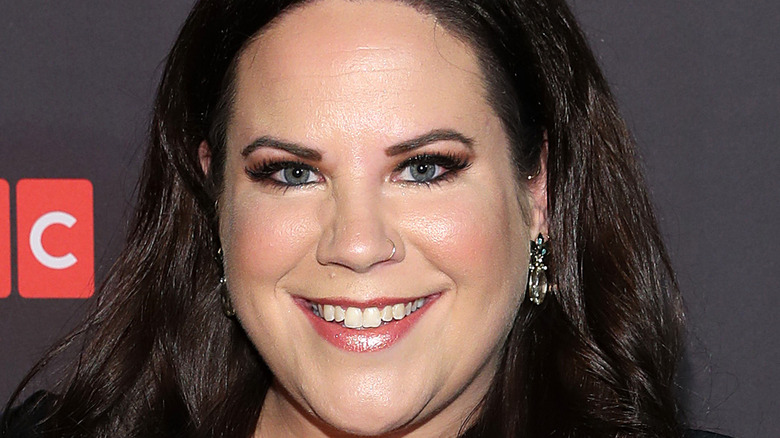 Cindy Ord/Getty Images
Whitney Thore has always been unapologetically herself since she first posted a video of herself dancing on the internet that led to her getting her own TV show on TLC. "My Big Fat Fabulous Life" has tracked Thore's journey for nine seasons, including her professional dancing, her relationships, and the trials and triumphs of living life as a plus-sized woman. 
Thore has starred in nearly 100 episodes of her TLC show and viewers have quite literally watched the highs and lows of her life. We've seen her fall in and out of love time and time again, and grapple with the rollercoaster of emotions that comes with body positivity and self-acceptance. While it's been an undeniably raw story to watch, some fans of "My Big Fat Fabulous Life" have started to wonder if the show is as authentic as it seems. In fact, some have even inquired as to whether or not the show is totally scripted reality TV. 
Thore doubles-down that the show isn't scripted
Some fans took to Thore's Instagram to ask whether or not the show was a depiction of real life, or if aspects of "My Big Fat Fabulous Life" were totally scripted (via Soap Dirt). Thore responded to clarify that the show is edited, but not scripted. Basically, she's insinuating that everything filmed for the show is real, but the producers can manipulate the storylines to sway the plot to entice viewers. 
Even though Thore doubles-down that "My Big Fat Fabulous Life" is all real, a few fans are over the show altogether for not coming off genuine. U/realityrosie took to Reddit to declare that they were about to give up watching the show because it seemed so scripted and fake, and many other fans upvoted the post. In general, it seems like Thore and producers need to do a better job at channeling the authenticity that drew viewers to Thore in the first place, rather than trying to depict her as a specific character.