Are Kristen Stewart And Robert Pattinson From Twilight Friends In Real Life?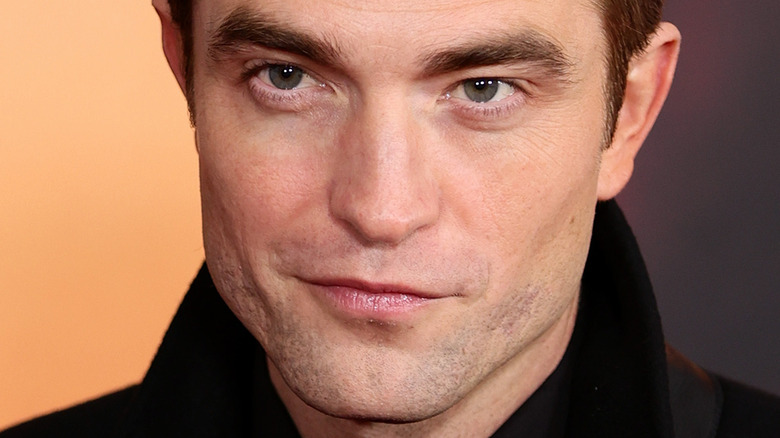 Dimitrios Kambouris/Getty Images
Is there anything that encapsulates the 2010s quite like Robert Pattinson and Kristen Stewart's tumultuous relationship? The four-year on-again, off-again relationship was a feast for fans, tabloids, and entertainment journalists alike — as well as a certain former U.S. President. Though fans will never know all the details of their relationship outside dramatic headlines and salacious Hollywood sources, they may be understandably curious if the two are still on good terms after such a public split.
For those who weren't teenagers or hosting "The Apprentice" at the time, Pattinson and Stewart were co-stars in the hit film series "Twilight," adapted from the vampire-romance novels of the same name. Much of the story surrounds the human girl Bella Swan (Stewart) and her dangerous love affair with an immortal vampire named Edward Cullen (Pattinson). A few baseball games, dream sequences, and Mormon allegories later, Edward and Bella live happily ever after with their rapidly aging daughter (who, as one may have guessed, subsequently falls in love with Bella's one-time werewolf love interest). It's a bizarre series, certainly, but one that turned two relatively obscure actors into national superstars overnight — and brought them together romantically.
A very public split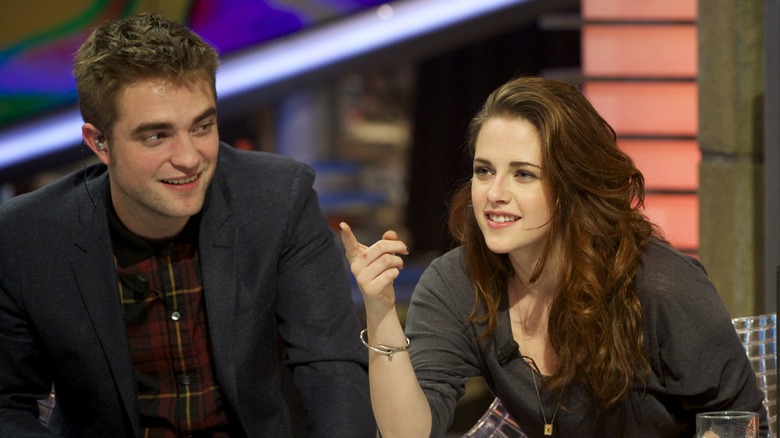 Juan Naharro Gimenez/Getty Images
As StyleCaster recaps, Robert Pattinson and Kristin Stewart eventually went their separate ways in 2013, after — but not necessarily as the direct result of — a public scandal that saw Stewart commit what she described as a "momentary indiscretion" with "Snow White and the Huntsman" director Rupert Sanders. Stewart publicly apologized to Pattinson at the time, though it didn't stop the internet from piling on. 
Today, both stars are happily in separate relationships and regard their time together with the respect and brevity deserving of what was, in reality, just another relationship. StyleCaster notes that Pattinson is currently with actor-slash-model Suki Waterhouse, while Stewart is engaged to screenwriter Dylan Meyer. According to their sources, the two are still casually friendly and infrequently talk about their personal lives and work. In regards to the relationship, Pattinson pinned their split not on Stewart's infidelity but on their youth, lightly shrugging, "S*** happens, you know?" (via Esquire UK). Stewart's assessment is equally refreshing in its undramatic tone, stating the pair were "young and stupid" (via Page Six). It's difficult to imagine that any normal woman would be expected to stay with the man she met when she was 18 forever, though it goes to show how much the public latched on to their love story — a decade later, it's probably best if everyone else moves on as well.