Shazam! Release Date Revealed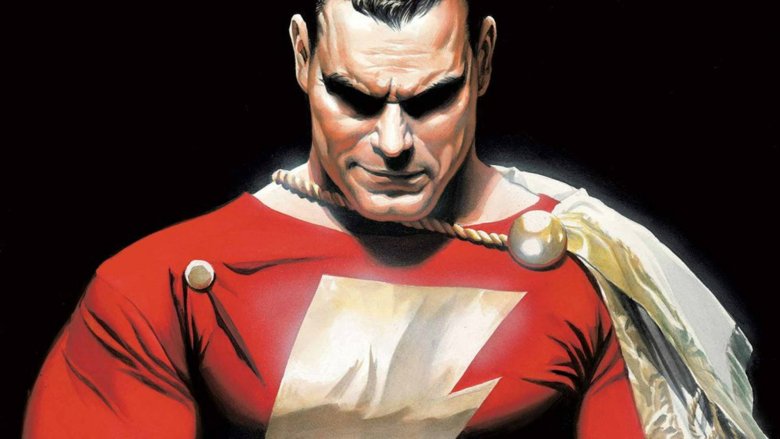 DC Comics
We finally know when we'll meet the next DC hero on the big screen.
Deadline reports that Warner Bros. announced the release date for Shazam!, the upcoming superhero flick from director David F. Sandberg. It'll arrive in theaters on April 5, 2019.
Written by Henry Gayden and Darren Lemke, the movie stars Zachary Levi (Chuck) as the title character, also known as Billy Batson. Disney Channel star Asher Angel (Andi Mack) will play the young version of Batson.
In the comics, Batson is a young orphan who is turned into Earth's mightiest hero after a mysterious wizard named Shazam chooses him to be a champion of good. When Billy speaks the wizard's name, he's struck by a magical thunderbolt and transformed into an adult superhero with the abilities of six legendary immortals. 
Levi recently said the movie will be like a cross between Superman and the Tom Hanks body-swap comedy Big. "I get to be a superhero that's excited about being a superhero, and I think that's refreshing," he said. "It's not glum, and like, 'Oh, I have to save the world again.'"
It's worth noting that the release date isn't on Easter weekend, which is when Warner Bros. released Batman v Superman: Dawn of Justice in 2016. The studio also announced that another untitled DC flick that was expected to arrive on July 27 is now off the calendar. 
It's been an up and down year for DC at the box office. Although Wonder Woman was a massive success and brought more than $821 million worldwide, the ensemble Justice League underwhelmed with about $660 million. That might not even be enough for Warner Bros. to break even. 
The disappointment was enough to prompt a lot of changes behind the scenes of DC Films. Producers Geoff Johns and Jon Berg, who have been synonymous with the DCEU, are going to have less pull. Berg stepped away from DC Films and Johns is moving into an advisory role while Walter Hamada, who oversaw It and the Annabelle movies, has signed on as the new president in charge of DC Films production.