Rogue One Director's Monsters To Be Adapted Into A TV Series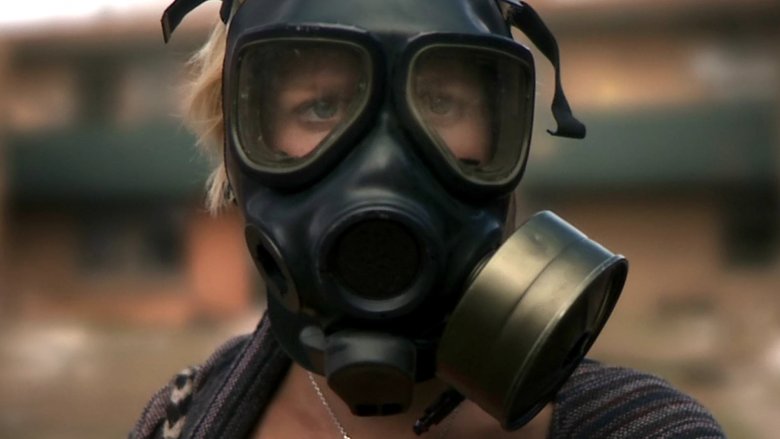 Vertigo Films
The sci-fi movie that put director Gareth Edwards on the map is being turned into a TV series.
Before he helmed 2014's Godzilla and 2016's Rogue One: A Star Wars Story, Edwards wrote and directed 2010's Monsters, a brilliant and under-appreciated thriller that made him one of the most sought-after directors in Hollywood. Edwards also served as the cinematographer, production designer, and a visual effects artist on the flick.
The movie is set years after a NASA probe crashes in Mexico, leading to the sudden appearance of giant tentacled monsters. It centers on an American photojournalist (Scoot McNairy) who is tasked with bringing his employer's daughter (Whitney Able) back to the U.S. by crossing through the "Infected Zone" where the creatures now live.
According to Deadline, the TV series will be created for the U.K.'s Channel 4, but the producers are looking to bring it to the U.S. on Netflix or Amazon. Top Boy creator Ronan Bennett will reportedly serve as showrunner while British writers Daniel Fajemisin-Duncan and Marlon Smith are working on the script. The pair recently sold Red Star, an original sci-fi pitch, to Warner Bros.
It's believed that Edwards will be involved behind the scenes, but we probably won't know for sure until the project is fully greenlit. It's also too early for plot details or news about the cast, but we'll keep you posted. 
Meanwhile, Edwards walked away from the Godzilla sequel, Godzilla: King of Monsters, back in 2016. At the time, it was reported that Edwards wanted to move away from big-budget tentpole flicks and focus on projects that are smaller in scale. Michael Dougherty (Krampus) took over and the film, which stars Stranger Things' Millie Bobby Brown. It's expected to arrive March 22, 2019.