Altered Carbon Trailer Lays Out The Beginning Of A Mystery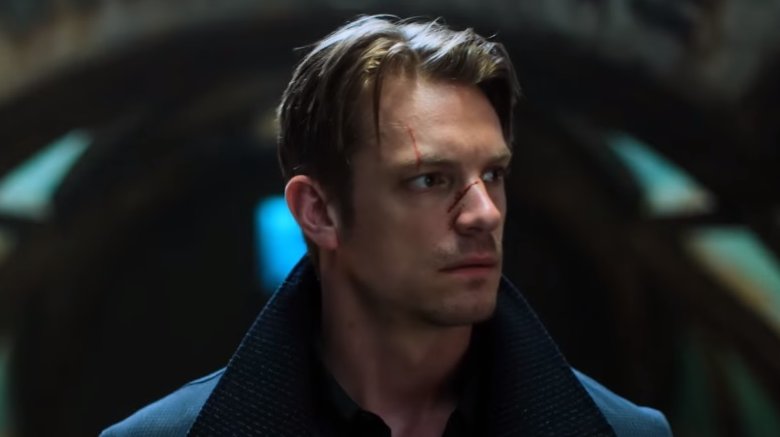 People are more than just their bodies in the newest trailer for Netflix's Altered Carbon.
The series, set 500 years into humanity's future, imagines a world in which people can live indefinitely by transferring their consciousness to a new body, or "sleeve". Joel Kinnaman stars as Takeshi Novacs, a formerly dead soldier brought back to life after 250 years to solve the murder of the world's richest man.
The new trailer gives a look at Kovacs' abilities in his new body, with his enhanced combat techniques proving useful in the face of all the people trying to take him out as he navigates an unfamiliar world of mystery. It also provides a good look at James Purefoy's performance as Laurens Bancroft, the man at the center of the story who doubts that the death of his previous sleeve was the suicide it looks like.
Based on a 2002 cyberpunk book by Richard K. Morgan, the TV series adaptation comes from Laeta Kalogridis, who previously wrote Shutter Island and Terminator: Genisys. She also wrote the screenplay for the upcoming Alita: Battle Angel.
The 10-episode first season of Altered Carbon arrives on Netflix on February 2, 2018. See the new trailer up above, or check out the first teaser for the new sci-fi series here.