Universal Is Already Threatening To Make Another M. Night Shyamalan Thriller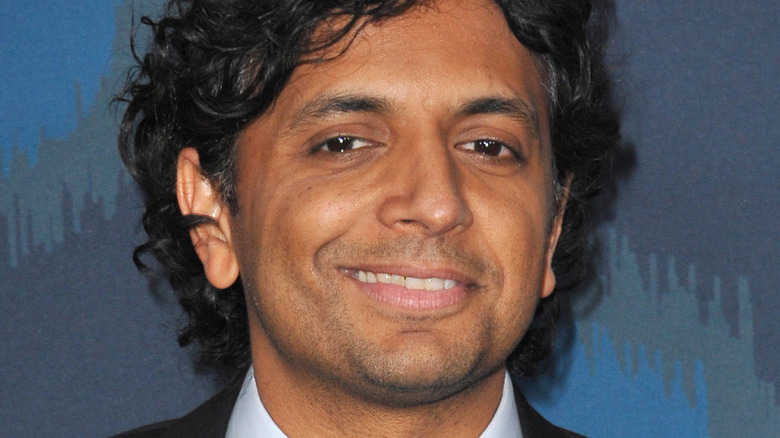 Featureflash Photo Agency/Shutterstock
M. Night Shyamalan's career has had the twisty ups and downs of, well, an M. Night Shyamalan movie. After getting his foot in the door with a self-produced drama, followed by the family-friendly comedy "Wide Awake," Shyamalan gained his reputation as an inventive horror filmmaker with "The Sixth Sense" in 1999. The breakthrough hit earned him six Academy Award nominations and a rare gift in Hollywood: the ability to produce new projects based solely on the strength of his name.
What followed were cyclical boom and bust years for the director — acclaimed films like "Unbreakable" and "Signs," then Razzie-winning duds like "Lady in the Water" and "The Happening." Following the universally panned "The Last Airbender" and "After Earth," Shyamalan revived his career with a number of well-received horror and thriller films. "When I became happy with the idea of making thrillers for the rest of my life, everything went right," Shyamalan told Rolling Stone in 2018. Now, the filmmaker has a new thriller on the horizon.
A new M. Night Shyamalan thriller is coming in 2024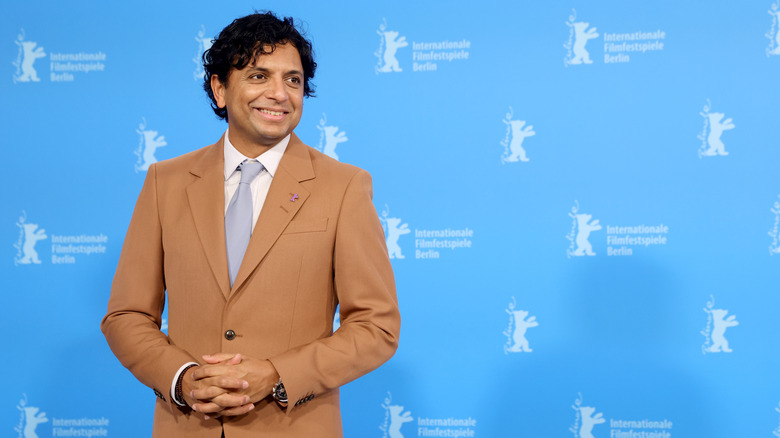 Andreas Rentz/Getty Images
Universal has announced a new thriller from M. Night Shyamalan set for release on April 5, 2024, Deadline reports. Though the distribution giant is providing very advanced notice for the release date, it's keeping mum on any details regarding the film's plot.
The forthcoming film is the latest project in what has been a fruitful relationship between Shyamalan and Universal. Universal has exclusively released the director's films since "The Visit" in 2015, followed by "Split," "Glass," and 2021's "Old."
The announcement from Universal comes just months before they are set to release Shyamalan's next project, "Knock at the Cabin." Starring Dave Bautista, Jonathan Groff, Rupert Grint, Nikki Amuka-Bird, and Ben Aldridge, the upcoming thriller follows a couple and their daughter as they settle in for a relaxing vacation in the woods. When four ominous strangers invade their cabin, the family must make a devastating choice to avert the apocalypse. "Knock at the Cabin" hits theaters on February 3, 2023. For those keeping track, that's one year, two months, and two days before the next Shyamalan thriller.