Chicago Med's Nick Gehlfuss Bids Farewell To His TV Brother In Heartwarming Message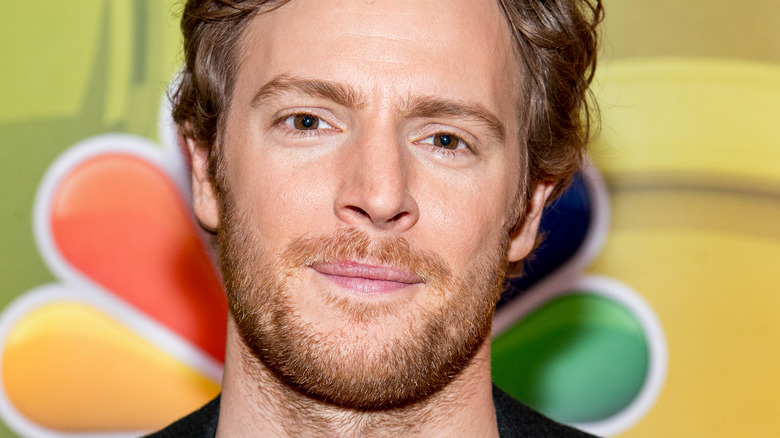 Roy Rochlin/Getty Images
Jesse Lee Soffer has officially left "Chicago P.D.," and no matter how bizarre his exit story was, we have to accept Jay Halsted is (probably) not coming back. Despite telling Hailey (Tracy Spiridakos) that he'd be gone for eight months, we don't expect to see Jay pop back up later this season or in a subsequent one. The only people we saw Jay say goodbye to on-screen were Hailey and Voight (Jason Beghe), who caught up with him at the airport before departing for Bolivia.
It was somewhat surprising not to see Jay say goodbye to his colleagues, most of whom he'd been working alongside the Intelligence Unit since Season 1. There was no farewell between Jay and Adam (John Patrick Fleuger), Kevin (LaRocye Hawkins), or Kim (Marina Squerciati), and it was a majorly missed opportunity. Perhaps the biggest disappointment of Soffer's exit episode was the absence of a Halstead brothers scene. Dr. Will Halstead (Nick Gehlfuss) is one of the last remaining OG doctors on "Chicago Med," and he and Jay have shared many scenes over the years. Despite not getting a Halstead brother goodbye, Gehlfuss shared a farewell message to his fictional family member, which was shared on social media.
Nick Gehlfuss threw a playful insult at Jesse Lee Soffer in his goodbye message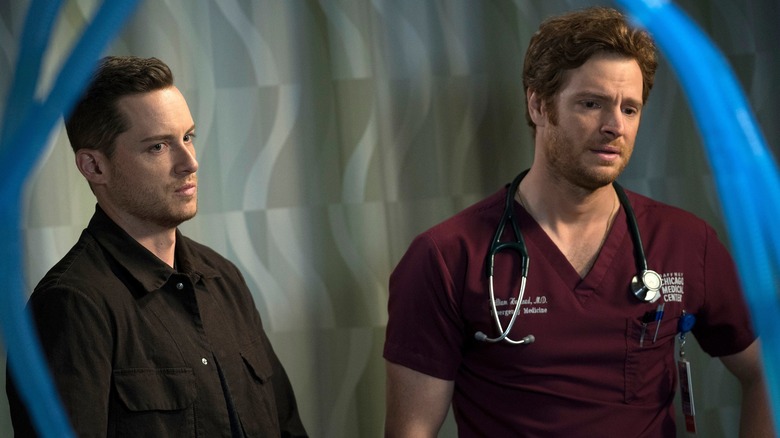 NBC
The official Twitter page for "One Chicago" shared the goodbye from Nick Ghelfuss the night of "Chicago P.D." Season 10, Episode 3. The actor was in his wardrobe and on the "Chicago Med" set and was genuine in bidding his friend and co-star farewell. "Do you remember when you welcomed me into this whole franchise? I will never forget that you were so kind, patient, and really helpful," Gehlfuss said, addressing Jesse Lee Soffer directly. "It was daunting at the time to me, and you made it a lot easier, and then from then on, we developed this wonderful relationship that we have beyond all this."
Gehlfuss and Soffer have taken vacations and played golf together in the past, which both actors documented on their Instagram stories. It's clear Gehlfuss will miss working with his pal, but hopefully, we can see the Halsteads together on screen in the future. "I'm really gonna miss you, man. And you're never gonna be a better golfer than me," Gehlfuss said as he closed the goodbye video.