How Hulu's Hellraiser Pays Homage To Hellbound: Hellraiser II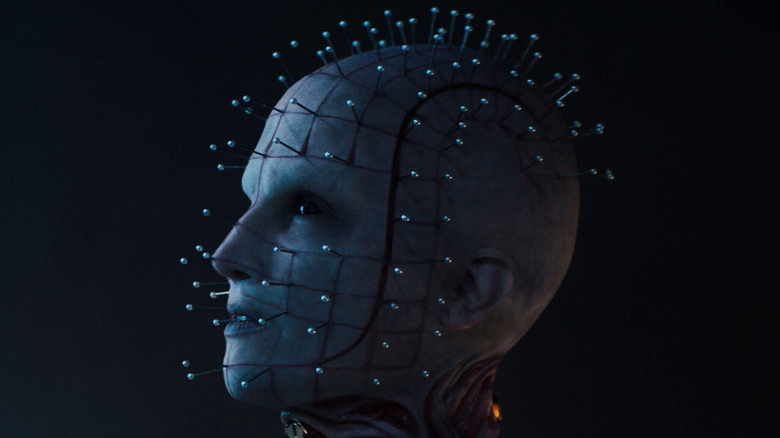 Spyglass Media Group/Hulu
This article contains spoilers for "Hellraiser."
Hulu's "Hellraiser" reboot, from "Night House" director David Bruckner, is a reimagining of Clive Barker's seminal masterpiece from 1987. However, it doesn't stray too far from the style and mythos on which the "Hellraiser" legacy was built upon. Both films center around flawed heroines who discover the Lament Configuration. Demons arrive and do unspeakable things to human flesh. The suffering is as legendary as it's ever been. Furthermore, longtime "Hellraiser" fans will relate to the new protagonist.
The "Hellraiser" reboot also contains plenty of nods to the original franchise, including lesser-celebrated sequels such as "Hellraiser III: Hell on Earth" and "Hellraiser VI: Hellseeker." The filmmakers were clearly familiar with the series prior to boarding the reboot, and their knowledge is tangible in every frame.
That said, "Hellbound: Hellraiser II" is the main sequel that comes to mind while watching the reboot, as the Hulu flick pays homage to the movie both in its visual style and human villains.
The mansion in Hulu's Hellraiser resembles the Cenobites' Labyrinth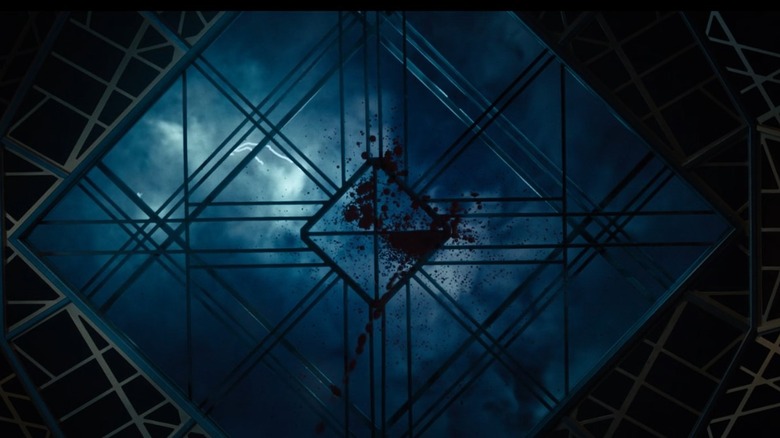 Spyglass Media Group/Hulu
Roland Voight (Goran Visnjic) is obsessed with the Lament Configuration in the new "Hellraiser." In fact, this obsession with the forces of Hell may have been why he invested in a mansion that looks eerily similar to the Labyrinth in which the demons dwell in "Hellbound: Hellraiser II."
The new "Hellraiser" doesn't take place in the Labyrinth, but the mansion does appear to be modeled after the version of the underworld that can be found in the sequel, as both locations are essentially mazes. Voight's mansion boasts many rooms and traps, and the supernatural activity during the 2022 film's almighty climax is reminiscent of the Labyrinth imagery in the aforementioned "Hellraiser" sequel.
Furthermore, Voight is very similar to Dr. Philip Channard (Kenneth Cranham) from "Hellraiser II." Both men are obsessed with the dark arts because they crave power, and they've made it their life's work to open the divide between Hell and the human realm.