CSI: Vegas Season 2 Episode 2 Includes An I Am Legend Reference Fans Will Love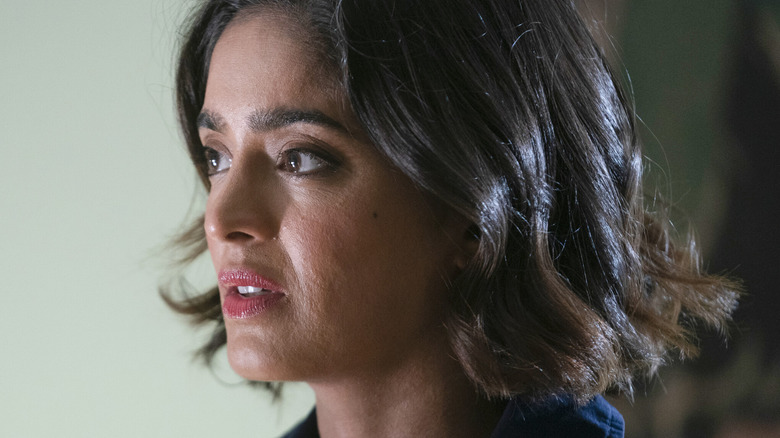 Erik Voake/CBS
We're only two weeks into the second season of "CSI: Vegas," but fewer episodes will be creepier than "The Painted Man." Featuring chainsaw-wielding spookshow workers, gruesome teddy bears, and other nightmare-inducing thrills, the story sees Allie (Mandeep Dhillon) spearhead a murder investigation into a case involving a mannequin. Of course, this isn't any ordinary life-sized dummy, as it contains the corpse of a missing person.
It's a grim premise that provides plenty of tense moments, but Season 2's latest episode is also a lot of spooky fun. "The Painted Man" is an eerie tour through a carnivalesque house of horrors, making it the perfect viewing for the Halloween season. 
Long-term "CSI" might also find parts of the episode to be reminiscent of Season 9's "Art Imitates Life," which chronicles the exploits of a killer who presents his victims as displays. That said, horror movie aficionados will appreciate the subtle reference to a post-apocalyptic thriller starring Will Smith as a scientist, similar to the investigators who grace the crime scenes on "CSI: Vegas."
CSI: Vegas Season 2 references I Am Legend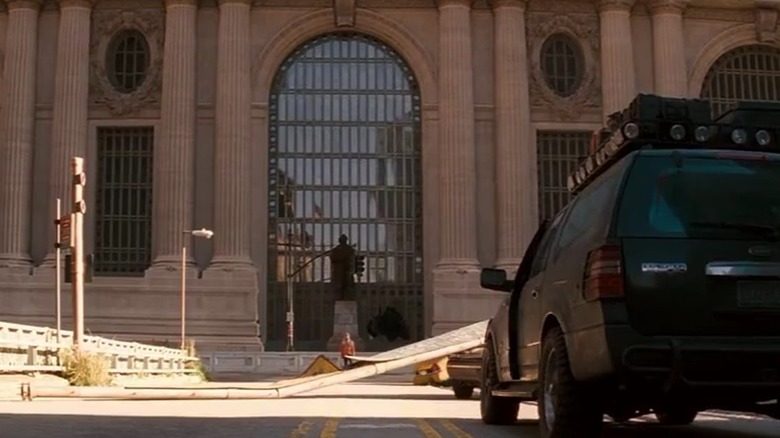 Warner Bros.
"I Am Legend" centers around Will Smith and his loyal canine apprentice as they navigate their way through a zombie apocalypse. However, one of the most memorable scenes sees Smith's character, Dr. Robert Neville, confront a mannequin named Fred on the street. He's familiar with the dummy and demands to know how it got there, causing him to question whether Fred is real. When he doesn't receive an answer from the inanimate object, he guns it down on the street.
The latest episode of "CSI: Vegas" seemingly pays homage to Smith's horror-thriller. The mannequin at the heart of the investigation is referred to as Fred by Gene (J.P. Manoux), a suspect with a propensity for creating his own works of outré art. It's a catchy name too, as the CSIs also call the mannequin by this name until his actual human moniker is revealed later on.
Of course, this isn't the only horror reference to be found in "The Painted Man." The episode's opening scene was clearly inspired by "The Texas Chainsaw Massacre," and the scary teddy bear who shows up later wouldn't seem out of place in "Five Nights At Freddy's."