Who Plays Nora In 2022's Hellraiser?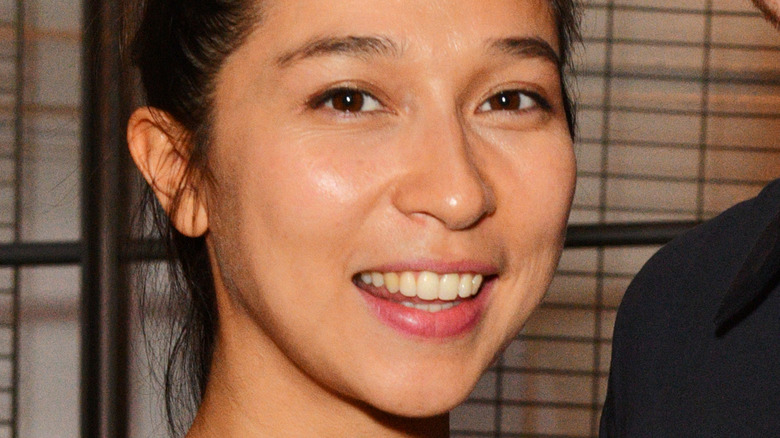 David M. Benett/Getty Images
It is time to dive into that puzzle box one more time and open your mind to many horrors from a terrifying pain dimension. Clive Barker's prolific property "Hellraiser" has been rebooted for Hulu, and it has some impressive new tricks up its sleeve. The most notable is the return of the infamous Pinhead, this time being played by Jamie Clayton. Though Doug Bradley was the man that made the character so iconic, he opened up that Clayton as Pinhead is an interesting new direction.
So the question remains, who in their right mind would choose to solve a puzzle box that promises an eternity of pain from Pinhead and the respective Cenobites? Several sequels attempt to answer this question, but in the newest iteration, it is Riley (Odessa A'zion), a recovering drug addict who unwittingly becomes involved with the literal puzzle box from hell (via IMDb). Some friends are accompanying her on this journey, including Nora, whose credits in film and television may make her recognizable to many fans.
Aoife Hinds' work in television is impressive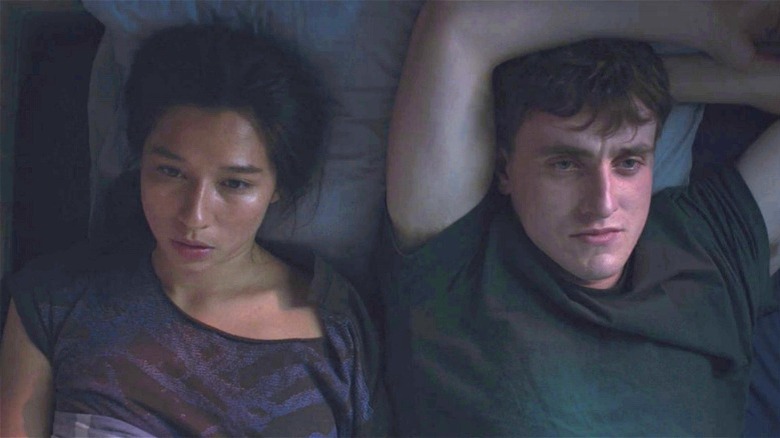 Hulu
While Aoife Hinds may be relatively new to the entertainment industry, acting appears to run in the family. Hinds' parents are veteran actor Hélène Patarot and acclaimed Irish actor Ciarán Hinds himself. But as impressive as her pedigree is, Hinds has appeared in many credits in her own right. Starting with a brief appearance in the Irish comedy "Derry Girls," Hinds since had a multi-episode arc in "Normal People" (via IMDb). The Hulu original was based on Sally Rooney's famous novel of the same name, where Hinds portrayed Connell's (Paul Mescal) college girlfriend, Helen. She ultimately did not measure up to his relationship with Marianne (Daisy Edgar-Jones).
Since then, she has also appeared in AMC+'s unique retelling of the English historical series "Anne Boleyn." Starring Jodie Turner-Smith as the titular character, the series portrays the infamous second wife of King Henry VIII in the months before she is executed. Hinds played opposite Smith as the equally infamous daughter of Henry, Princess Mary. She would later go on to earn the moniker of Bloody Mary after she reclaimed the English throne for the Catholic church and began executing the Protestants in the country (via History.com). Many actors have portrayed these historical figures in the past, but "Anne Boleyn" was one of the most fascinating. Though not many credits to her name, Hinds has proven to have various roles before her casting in "Hellraiser."