The Walking Dead Season 8 Ends In A 'Poetic' Way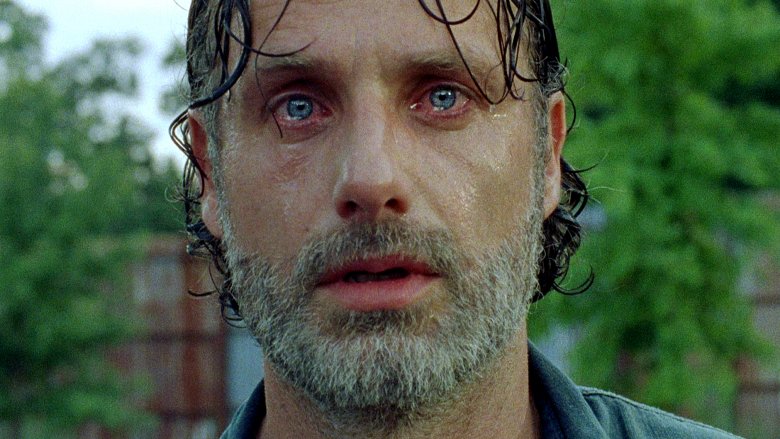 Contains spoilers for season 8 of The Walking Dead
The midseason finale of The Walking Dead brought one of the biggest shockers in the history of the show, but everything happens for a reason, even in a post-apocalyptic zombieland.
During the episode's final moments, it's revealed that Carl (Chandler Riggs) had been bitten by a walker, meaning that he won't be long for the world. According to Entertainment Weekly, his final appearance will be in the midseason premiere on Feb. 25.
While the AMC series hasn't always stuck close to Robert Kirkman's comics, this might be the most significant deviation from the source material. Carl is one of just five original characters still on the show, and he's still a central part of the comic book storyline. However, Carl won't soon be forgotten.
"He's definitely leaving behind a really long-lasting legacy," said Riggs, "which was the coolest part about playing those final moments—knowing that Carl was going to have such a lasting impact on the story." 
Showrunner Scott M. Gimple echoed that statement. "Carl's presence is felt very deeply throughout the story," he said. "It's a critical aspect of the season."
Obviously, the death of Carl will have massive repercussions on his dad, Rick Grimes (Andrew Lincoln). "The back half [of the season] is him trying to live through the unbelievable pain, in the middle of a war, and trying to reconcile this loss with what he's fighting for," said Lincoln. "This is his worst nightmare being realized."
But Norman Reedus, who plays Daryl Dixon, said everything will come to an elegant conclusion. During the first half of the season, Daryl was something of a loose cannon. "There's some really good Daryl stuff coming up with some of the characters he's been going toe-to-toe with," Reedus said. "I love the way some of those stories get wrapped in the end. There's a real beauty to it. It's not exactly the way that you think. It wraps up in a very poetic way."