New Tomb Raider Trailer Coming Soon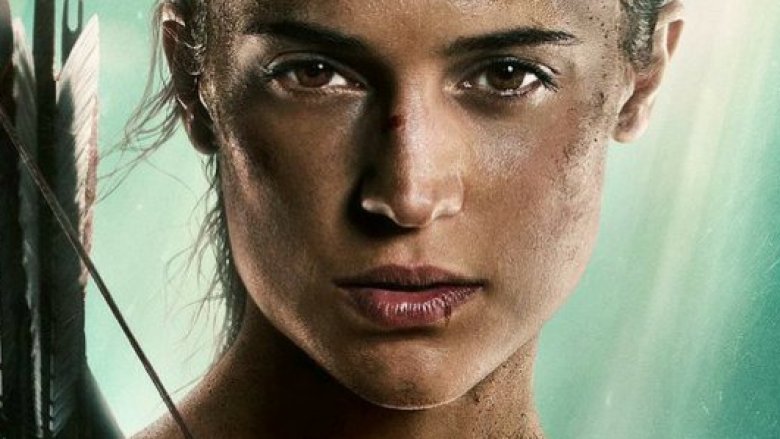 Hopefully the next peek at Tomb Raider won't feature any anatomy-defying neck oddities. 
According to a report published by Trailer Track, a new Tomb Raider trailer is headed our way soon. The outlet details that Canada's Consumer Protection BC has approved the two-minute clip, meaning that the footage could debut in as little as a few days. 
Warner Bros. Canada will distribute the trailer, which comes four months after the initial trailer for the Alicia Vikander-led film was unveiled in September of 2017. The British Board of Film Classification gave the okay to that clip mere days before it hit the masses on September 20. Working off that timeline, the new footage is anticipated to launch sometime within the next week.
The first (and now not only) in-motion look at Tomb Raider that we've seen featured plenty of stunt work from Vikander, who plays the famous action character Lara Croft, now a 21-year-old bike messenger living in London. Lara ventures off to find her missing father, the renowned and off-kilter adventurer Lord Richard Croft, portrayed by Dominic West. As she slowly uncovers the truth about her father's apparent death after his final search for a tomb on a Japanese island went wrong, Lara encounters dangers and deadly traps abound. Though that footage did show off enough intense action to capture audiences' attention, the impending new trailer has the opportunity to display even more. 
Additionally, it has the chance to further explore Lara's slightly new backstory and present-day life, since the first trailer only gave us a rough sense of what she's like now. And since the movie also deals with Lara's first fights with Trinity, a mysterious organization pivotal to the original Tomb Raider video game series, the new trailer might also expand upon the film's villains, which include The Hateful Eight actor Walton Goggins as an evil archaeologist named Mathias Vogel.
Tomb Raider, which reboots the Angelina Jolie-starring franchise and grounds itself in the Tomb Raider games, also stars Daniel Wu as Lu Ren, Kristin Scott Thomas as Ana Miller, Hannah John-Kamen as Sophie, and Antonio Aakeel as Nitin. 
Read the full synopsis for Tomb Raider: "Lara Croft is the fiercely independent daughter of an eccentric adventurer who vanished when she was scarcely a teen. Now a young woman of 21 without any real focus or purpose, Lara navigates the chaotic streets of trendy East London as a bike courier, barely making the rent, and takes college courses, rarely making it to class. Determined to forge her own path, she refuses to take the reins of her father's global empire just as staunchly as she rejects the idea that he's truly gone. Advised to face the facts and move forward after seven years without him, even Lara can't understand what drives her to finally solve the puzzle of his mysterious death... the stakes couldn't be higher for Lara, who–against the odds and armed with only her sharp mind, blind faith and inherently stubborn spirit–must learn to push herself beyond her limits as she journeys into the unknown. If she survives this perilous adventure, it could be the making of her, earning her the name 'Tomb Raider.'"
Directed by Roar Uthaug, Tomb Raider will hit theaters on March 16. Be sure to check back with Looper to see the newest trailer as soon as it drops.