Trust Trailer Displays The Getty Kidnapping Case In A Whole New Light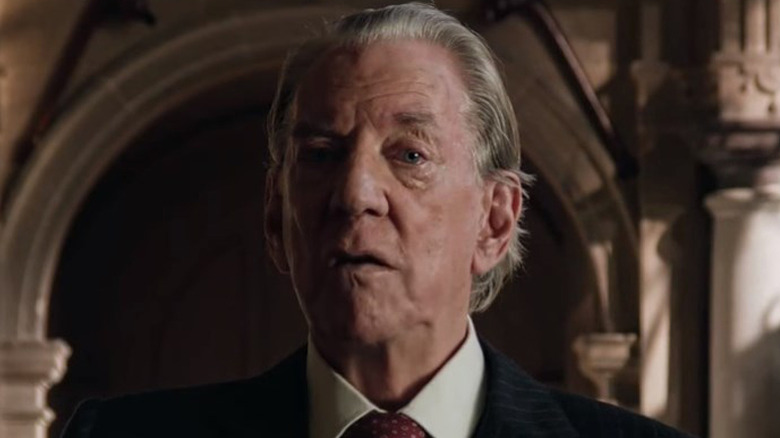 Kids on benders don't send kidnap notes. Unless, of course, they're the grandson of one of the wealthiest and most influential entrepreneurs in American and global history, and they've had a touch-and-go relationship with liquor, illicit drugs, and law enforcement. 
This is the central focus of Trust, the forthcoming series from Slumdog Millionaire director Danny Boyle. On Tuesday, FX released the official trailer for the show, which explores a brand new side of the John Paul Getty III kidnapping of 1973. The Getty kidnapping case–and the subsequent familial fallout that ensued shortly thereafter–has been on the Hollywood radar lately, as filmmaker Ridley Scott recently launched his feature film All the Money in the World that took a more serious, thriller-esque approach to the debacle from decades past. 
Trust, on the other hand, features a pitch-perfect tone that's undeniably Boyle's. We see the lion's share of quirky moments, including John Paul Getty III (played by Harris Dickinson) telling his grandfather (Donal Sutherland) that he definitely hasn't participated in any drug use before the camera flashes to him doing exactly that, and James Fletcher Chace (Brendan Fraser) sauntering around in a massive cowboy hat. Boyle's choice to set the trailer to Pink Floyd's track "Money" is the perfect final touch to prove that his spin will be a darkly comic take on the infamous crime–and will stand apart from Scott's All the Money in the World. 
Joining Dickinson, Sutherland, and Fraser in Trust are Hilary Swank as Gail Getty, John Paul Getty III's mother, and Michael Esper as John Paul Getty Jr., John Paul Getty III's father. Here's the plot summary for the series: "Trust delves into the trials and triumphs of one of America's wealthiest and unhappiest families, the Gettys. Equal parts family history, dynastic saga and an examination of the corrosive power of money, Trust explores the complexities at the heart of every family, rich or poor. Told over multiple seasons and spanning the twentieth century, the series begins in 1973 with the kidnapping of John Paul Getty III (Harris Dickinson), an heir to the Getty oil fortune, by the Italian mafia in Rome. His captors banked on a multi-million-dollar ransom. After all, what rich family wouldn't pay for the return of a loved one?"
Trust will premiere Sunday, March 25 on FX.