Fans Of The Oregon Trail Computer Game Won't Have To Ford A River To Find This Unexpected News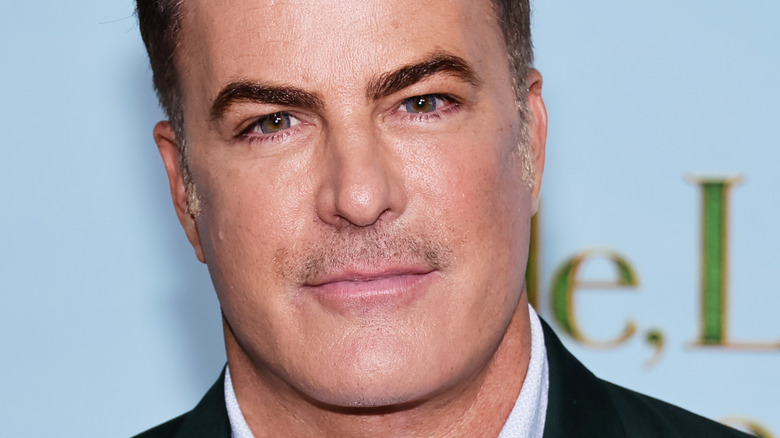 Theo Wargo/Getty Images
The rise of the personal computer brought many new types of distractions, the most notable being computer games. And it was around this time that schools were being outfitted with PCs as a new educational tool for teachers and students. However, when administrators realized the potential that PCs had for recreation, they quickly banned most computer games. But there was one game that most of us remember well, mostly because it was the only game we were allowed to play in school.
"The Oregon Trail" is an educational game that taught children about the difficult lives of pioneers traveling westward in the 19th century. As the name suggests, the game followed a group of settlers in 1848 venturing out west in search of prosperity, using the Oregon Trail. Players would begin as wagon leaders with a set amount of money to purchase supplies such as food, wagon wheels, and oxen, before journeying from Independence, Missouri, to Willamette Valley in Oregon. On the journey, gamers would face obstacles such as broken wheels, fording rivers, and those oh-so-common — and fatal — bouts with dysentery.
The first iteration of "The Oregon Trail" was released back in 1971 to great success, spawning many sequels and remakes, with the most recent coming out in 2021 to Apple Arcade. The series has become arguably the most successful educational computer game of all time and as of 2011, has sold 65 million copies (via Citypages).
Considering how successful the franchise has been and the memes it's spawned, you'd think it would have crossed over to other media by now. Well, it's finally happening. Directors Will Speck (pictured above) and Josh Gordon have purchased the rights to the series and plan to adapt it into a feature-length film.
We never expected a musical adaptation of the Oregon Trail game
While promoting their upcoming film adaptation of the children's book "Lyle, Lyle, Crocodile," Will Speck and Josh Gordon sat down with Collider and revealed that they're working on adapting "The Oregon Trail" into a flick. And not just any ordinary movie, but a musical. So at some point, we'll be watching a musical based on "The Oregon Trail" game. That's probably not something you ever expected to read.
It seems the idea came from songwriters Benj Pasek and Justin Paul (Pasek and Paul), whose credits include "La La Land," "The Greatest Showman," and the play and film versions of "Dear Evan Hansen." The songwriting team is currently working with Speck and Gordon, writing songs for "Lyle, Lyle, Crocodile."
Accordingly, Pasek and Paul are fans of the original game and pitched the idea to the directing duo. "They've both been very obsessed with Oregon Trail," Speck explained. "We were talking about what we could cook up next, because we really want to do another musical. They mentioned that, and we now have the rights to it, and we're putting it together alongside them and some other exciting people."
With the film in active development, Speck and Gordon will be working alongside Pasek and Paul and the original rights holders, which Speck and Gordon have made producing partners on the project. Currently, the team is looking for a screenwriter before actively searching for a studio. "We want to find a home for it where we know it'll get made in the right way," Gordon said. "That was a little bit what we did on this project, which was really got the rights, developed, and then found our studio partner. We're finding that to be a really effective creative approach."