Why The Big Bang Theory Creators Once Had To Sit Kunal Nayyar Down For Some Tough Love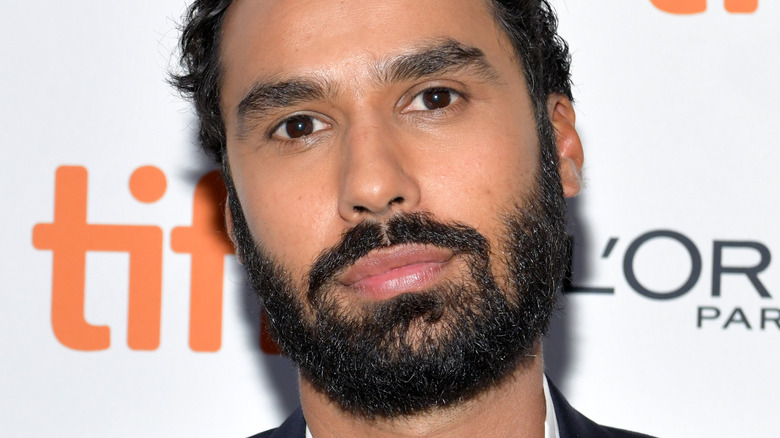 Rodin Eckenroth/Getty Images
Chuck Lorre and Bill Prady's "The Big Bang Theory" has been off the air for some time now, though one can still feel the reverberations of its pop culture impact. Aside from the direct prequel series "Young Sheldon," which has carried on its predecessor's legacy since 2017, the "Big Bang Theory" characters continue to hold a place in the hearts and minds of fans across the globe. After all, the show was on CBS from 2007 to 2019, so that's quite a long time spent getting to know Sheldon Cooper (Jim Parsons), Penny Teller (Kaley Cuoco), and the rest of the gang.
Among those on "The Big Bang Theory" that fans got to know quite well is Rajesh "Raj" Koothrappali, as portrayed by Kunal Nayyar of "Trolls" and "Suspicion" fame. He's one of only a handful of characters to appear in every episode, and he became pretty popular throughout the show's run. A prominent member of the friend group, he's particularly close with Howard Wolowitz (Simon Helberg), who not only serves as someone he can talk to about his nerdy interests but aid him in his struggles talking to women. Due to his underdeveloped social skills, he winds up at the expense of just as many jokes as he makes.
Kunal Nayyar did an excellent job playing Raj for all those years, but that run wasn't devoid of some stressful moments. In fact, the minds behind "The Big Bang Theory" once had to sit him down and administer some tough love. Here's why.
Lorre and Prady wanted to set Nayyar on the right track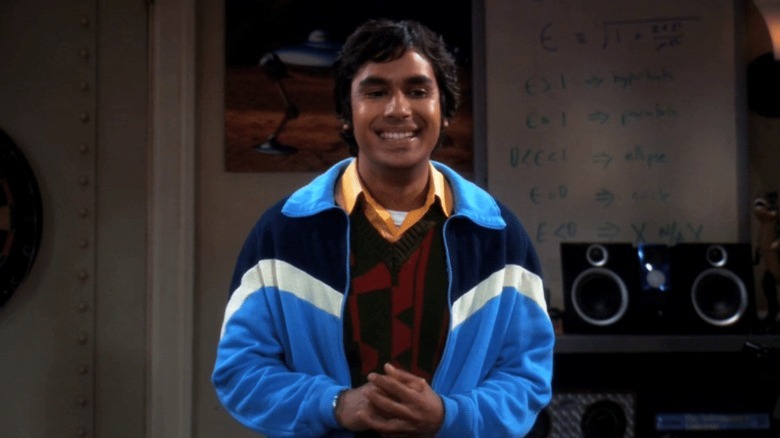 CBS
In the 2022 book "The Big Bang Theory: The Definitive, Inside Story of the Epic Hit Series," Kunal Nayyar recalled an interaction with Chuck Lorre and Bill Prady that he'll never forget. One day, they called him in for a meeting — thankfully not to fire him — to check in with him. They wanted to make sure that as he embarked on his journey into acting, he made the right calls and surrounded himself with the right people. "I'll never forget what Chuck said to me next. He said, 'Kunal, the only way to survive in this industry is humility,'" Nayyar said, and while he didn't fully grasp it at the time, he now appreciates their knowledge.
If there's anyone who knows what it takes to make it in entertainment, it's Chuck Lorre. Once known by many as "the angriest man in television," his reputation has come a long way, and he's found great success with plenty of shows aside from "The Big Bang Theory" — "Two and a Half Men," "Mom," and many more. As he explained to The Hollywood Reporter in a 2019 interview, it's important to keep your head on your shoulders in Hollywood. Otherwise, things will take a turn for the worse in short order. "A hostile work environment doesn't create good stuff. It creates fear, anxiety, and colitis," Lorre said.
Thanks to Chuck Lorre, Bill Prady, and his work on "The Big Bang Theory," Kunal Nayyar is now a star. It's safe to say his fateful chat with Lorre and Prady helped put him on the path to success.