Edgar Wright Made A Major Contribution To A Key Scene In Top Gun: Maverick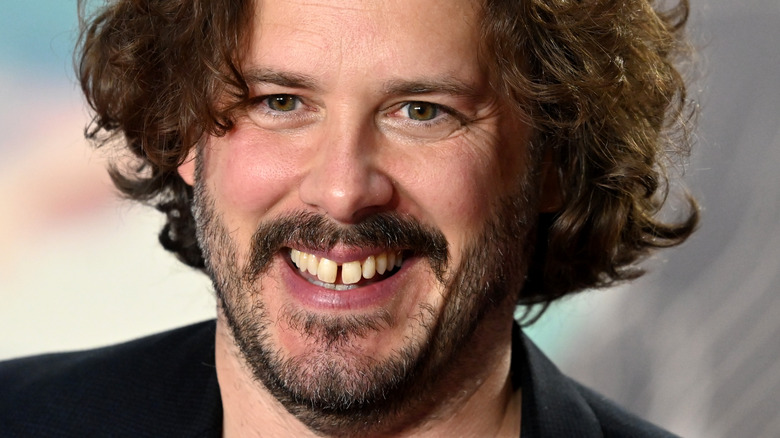 Dave J Hogan/Getty Images
Edgar Wright has crafted quite an impressive career for himself over the last two decades or so. Many fans will, of course, be most familiar with his "Three Flavours Cornetto" trilogy, which included the films "Shaun of the Dead," "Hot Fuzz," and "The World's End." Wright has mainly worked in the comedic sphere, though he often incorporates other genres into his films, like horror and action. In fact, his latest film, "Last Night in Soho,' was a full-fledged horror film, though still with his trademark style.
As it turns out, Wright also contributed to a very pivotal scene in the recent "Top Gun: Maverick." That film, a sequel to the 1986 film "Top Gun," has proven to be a major hit with audiences and critics. It has grossed well over $1.4 billion at the worldwide box office (per Box Office Mojo) and achieved a critic score of 96% on Rotten Tomatoes. But how, exactly, did Wright find himself involved in the film? Well, it may not be in the way that many fans would necessarily expect.
Edgar Wright helped choose the song for the bar scene in Top Gun: Maverick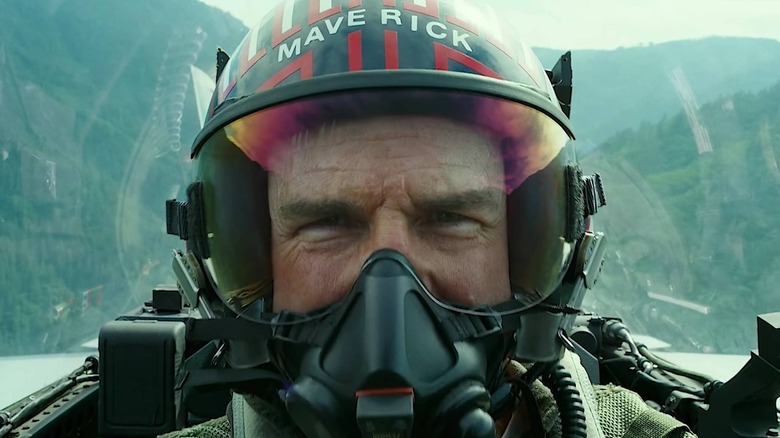 Paramount
During a recent interview with The Hollywood Reporter, Edgar Wright spoke at length about his new filmmaking class as well as being asked to help "Top Gun: Maverick" filmmakers choose a song for the movie's big bar scene. As it turns out, he received a text from one of the film's screenwriters, Christopher McQuarrie, asking for help in picking a song. Wright ended up going with Foghat's 1975 classic rock staple "Slow Ride," a song that's been heard in notable films such as "Dazed and Confused," where it plays during the closing credits.
"And in terms of the Foghat thing, they needed a song," Wright said. "My dream text to get was Chris McQuarrie saying, 'Hey, we need a new song for the bar scene in Top Gun: Maverick. What can you think of that's like ...?' And it was like, 'Oh, give me 45 minutes!'"
Funnily enough, Wright also said that he thinks he still has the playlist on Spotify that he used to curate the perfect song for the film. Either way, it definitely makes sense to go to Wright for help in choosing music. His 2017 film "Baby Driver" incorporates its soundtrack into the way scenes are structured, and its eponymous main character, Baby (Ansel Elgort), is often listening to music. In fact, music was such a big part of his process for the film that he actually texted fellow director and music aficionado James Gunn to make sure the latter wasn't using the same songs in "Guardians of the Galaxy Vol. 2" (per The Washington Post). Regardless, it's still kind of incredible that Wright had a small part in helping with the music selection for one of the biggest movies of the year.