How David O. Russell Behaved On American Hustle's Set, According To Amy Adams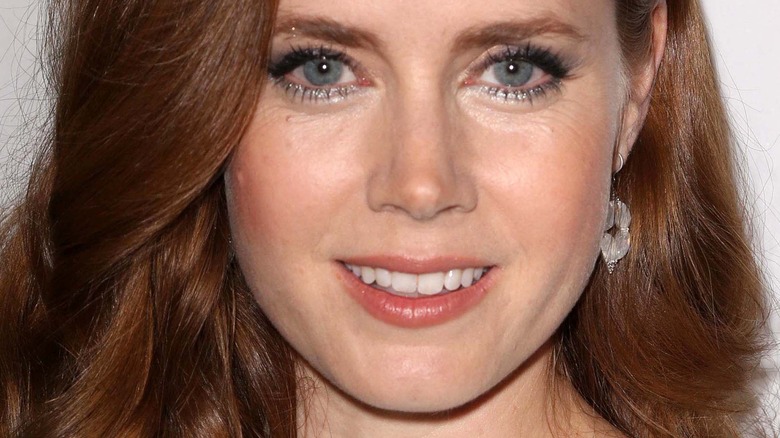 s_bukley/Shutterstock
Director David O. Russell is no stranger to controversy. To make a long story short, he won not one but three berths on our Movie Sets That Were Really, Really Tense article due to reported incidents between himself and his "Thee Kings" star George Clooney and an on-set shouting match with "I Heart Huckabees" actress Lily Tomlin that was captured on tape. Russell topped off his showing on the list via a loud fight he allegedly had with "Joy" star Jennifer Lawrence.
That hasn't stopped Russell from landing further big-time gigs since those incidents went down. His next film, the star-studded "Amsterdam," is set to hit theatres on October 7. Amy Adams, who won Oscar attention (per Entertainment Weekly) for her part as con woman Sydney Prosser in his disco-era set epic "American Hustle," definitely has experience dealing with Russell in a working environment. Here's what she had to say about her time with Russell on the set of that film.
Amy Adams says that David O. Russell was 'hard on' her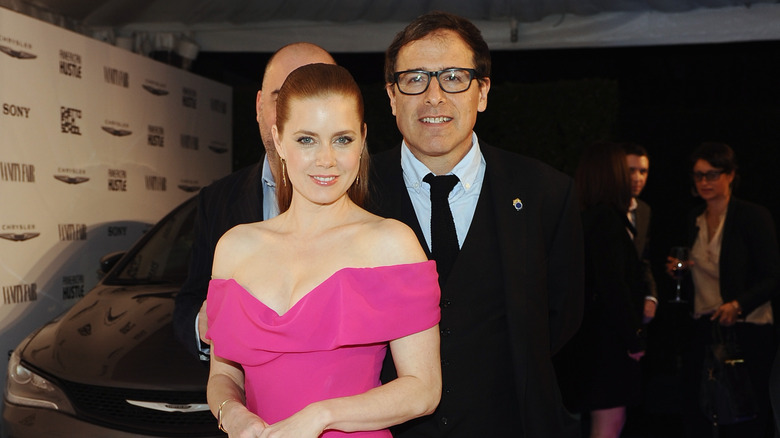 Stefanie Keenan/Getty Images
During an October 2016 interview with British GQ, Amy Adams confessed that working with David O. Russell was no cakewalk. She admitted that Russell made her cry during the film's shooting process. "He was hard on me, that's for sure. It was a lot. [...] I was really just devastated on set." This sent her home in a tense, sad mood as well for the majority of those production days.
She spoke about the set's tough atmosphere — while describing the emotionally-intense process Russell had developed for working with Jennifer Lawrence and Bradley Cooper via their previous go-round together on "Silver Lining's Playbook," she admitted that she herself could not slough off Russell's ways as easily as Lawrence could. "I also don't like to see other people treated badly, you know what I mean," she said. Describing Russell's nonstop shouting and demanding nature on set, she quoted his direction during a scene she filmed with Cooper. "I did a scene with Bradley where I have to hit him and he's yelling at me, 'Hit him! Hit him! Hit him! Hit him! HARDER! HARDER! HARDER! Really give it to him this time!'"
Adams confesses in the article that she doesn't want to work with Russell again. "Not in the near future, no. I'll never say never, but with my daughter being where she's at, unless the role is less damaged and there's a way to mitigate the insanity then probably not. I just want to be a good mom, you know?" Adams' daughter, Aviana, was six at the time of the interview.