Whatever Happened To Brazyn Life After Shark Tank?
Amy Sussman/Getty Images
It's rare to have 80% of the "Shark Tank" chasing after your business, but that's the situation that former NFL player Nate Lawrie found himself in when he pitched the sharks his fitness company, Brazyn Life. Lawrie entered the tank to show the five investors (Mark Cuban, Daymond John, Lori Greiner, Kevin O'Leary, and guest investor Sara Blakely) Brazyn Life's flagship product — a collapsable foam roller.
Lawrie and his business partner, Tom Hopkins, seemed most interested in Cuban, the majority owner of the Dallas Mavericks basketball team. Curiously, Cuban quickly withdrew and refused to explain why. John was the first to put out an offer, followed by O'Leary, before they were both undercut by a joint offer from Greiner and Blakely. Though John and O'Leary tried to compete by joining forces, Lawrie and Hopkins ultimately went with the "sharkettes," shaking on a deal of $250,000 for 20% of the company. It certainly wasn't one of the sharks' most expensive deals, but an impressive get all the same. As most "Shark Tank" fans know, however, a handshake deal is far from the end of the story.
Where are they now?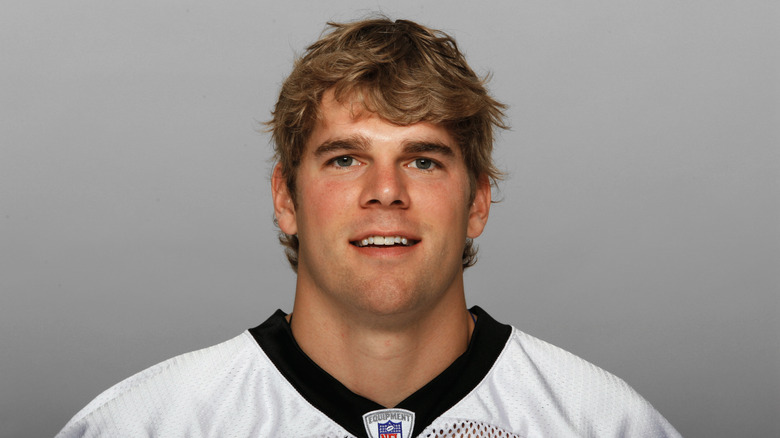 Getty Images/Getty Images
As noted by Forbes, it's not uncommon for a deal in the tank to eventually fall through. From altered terms to shady books, a lot can change from the on-set handshake to the actual, legal process of closing a deal. Whether or not Brazyn Life closed with the deal Greiner and Blakely seems up in the air. On their website, the company's time on the show is only chronicled by a one-sentence mention in their "where you've seen us" section. Between numerous press logos, a significant portion of the page is dedicated to a screencap of their presentation, along with the text "AS SEEN ON SHARK TANK".
This lack of clarity is not uncommon among "Shark Tank" businesses — xCraft, a commercial drone company, has a paragraph dedicated to their "Shark Tank" pitch and its aftermath on their website despite reportedly never closing the deal, while fellow fitness brands Bala and Dude Wipes – two companies with verified deals with Cuban – barely mention the show at all. It's even difficult to find confirmation in the press about the status of Brazyn Life's deal.
Did the sharks follow through on their investment?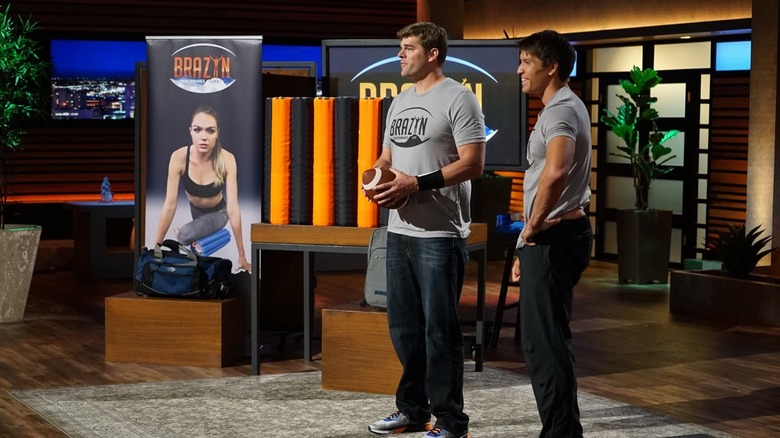 ABC
An article from CNBC published very shortly after their episode aired in 2017 states that they "closed" the deal, but it's unclear if the news outlet is referencing an official closing or the on-screen agreement — which is ultimately non-binding and often reversed. Given the framing of the article as an episode recap, it appears to be the latter. Conversely, the website Shark Tank Recap (which chronicles "Shark Tank" pitches and commonly posts updates on companies) claims without citation or other supporting evidence that the deal had not closed as of 2022. In a 2018 update, Gazette Review noted Brazyn Life's absence from QVC, which could indicate an ultimate lack of involvement from the "Queen of QVC" Lori Greiner. 
Either way, Brazyn Life is thriving. In a 2021 interview with Forbes, Nate Lawrie says that even just the anticipation of a "Shark Tank" appearance was enough to wipe out their limited inventory two hours before the company hit the airwaves. When the episode aired again a few months later, they still weren't able to catch up on pre-orders from the premiere; as a result, they were dealing with over six months of back orders. They've since caught up and expanded their product line to include an ergonomic massage gun designed to easily target back muscles, a smaller handheld roller, and a line of resistance bands.