The New Drama Series That Should Intrigue Chicago Fire Fans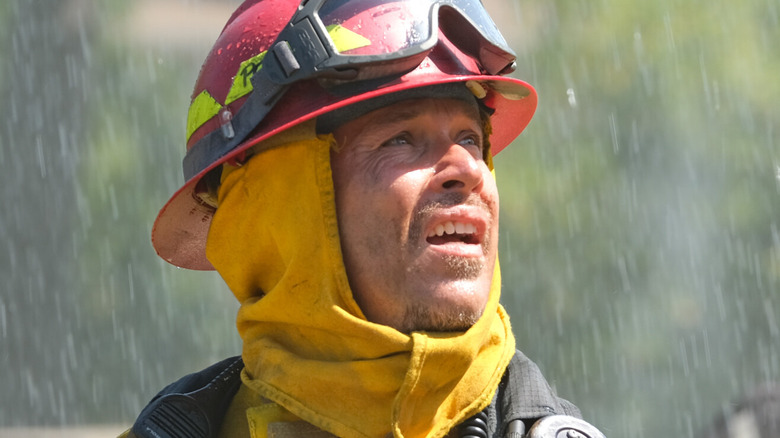 Bettina Strauss/CBS
There's just something about firefighters and primetime television. The two go together like peas and carrots, which is evident in the massive success of "Chicago Fire." The first in the franchise, the NBC series spawned two spinoffs but still reigns supreme out of the three in terms of viewership (per The Hollywood Reporter). "9-1-1" and "9-1-1: Lone Star" have also acquired large audiences, which keep them going season after season on FOX.
Now, CBS is getting in on the action, adding its first fire-themed series to its primetime lineup. The network already boasts successful shows like "FBI" (and its spinoffs), "NCIS" (and its spinoffs), and the new "CSI: Vegas" revival. With plenty of criminal-hunting shows, "Fire Country" will be a breath of fresh air for viewers looking for something new. "Chicago Fire" fans might love this new series due to its mix of intense firefighting and character stories that pull at the heartstrings.
Fire Country is coming to CBS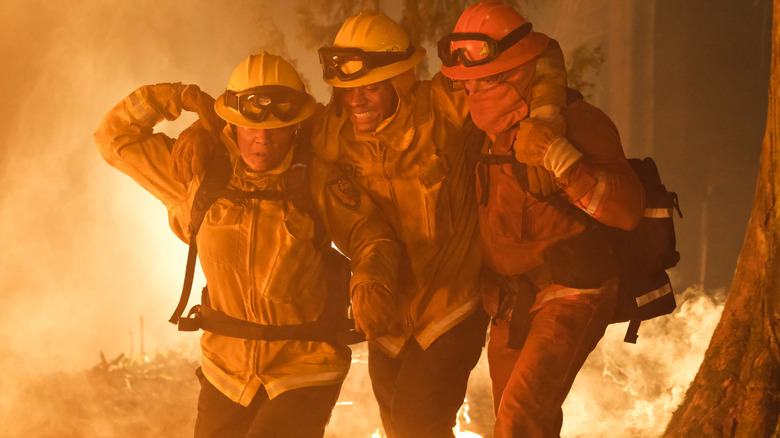 Bettina Strauss/CBS
The new firefighter drama heading to network TV is "Fire Country." The show debuts on CBS on October 9 and will serve as the Friday 9 p.m. EST slot. Falling in between popular CBS dramas "S.W.A.T." and "Blue Bloods," "Fire Country" is sure to pull in new viewers as shows just like it have seen massive success on cable channels. "Chicago Fire," "9-1-1," and "9-1-1: Lone Star" all have loyal fanbases that might very well enjoy "Fire Country."
"Fire Country" follows Bode Donavan (Max Thieriot), who joins a prison-release program that trains inmates to fight wildfires. We saw this exact storyline with Mason (Chris Mansa) in "Chicago Fire," but he has seemingly departed the series after only nine episodes on the show. Bode will be paired with a veteran firefighter to guide him along the way, but his first assignment will land him in his Northern California hometown. This brings problems from Bode's past straight into his present. He'll have to battle these issues and former enemies while trying to extinguish some of the most devastating wildfires.