Where Is Ryan Shaver From 13 Reasons Why Now?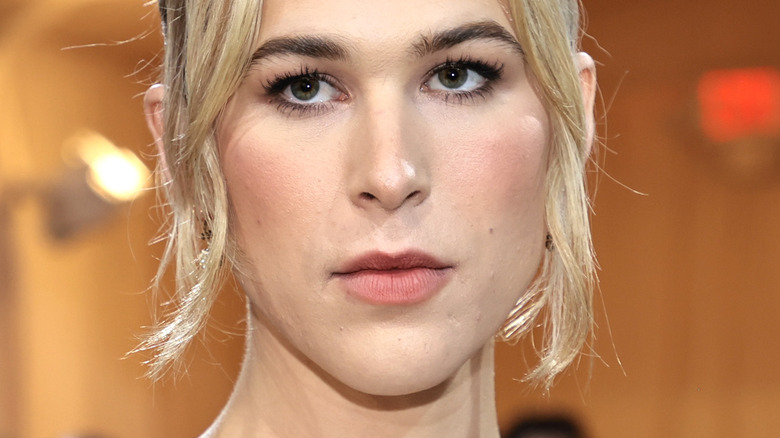 Jamie Mccarthy/Getty Images
Netflix's controversial teen drama "13 Reasons Why" will be remembered for many reasons, and not all of them are good. The series centered around the suicide of a high schooler named Hannah Baker (Katherine Langford), who left behind lengthy tape recordings that serve as her "reasons" as to why she took her own life. The show received major criticism for graphic depictions of self-harm and other acts of violence. However, "13 Reasons Why" did help to launch the career of many previously unknown actors, like Dylan Minnette and Tommy Dorfman.
"13 Reasons Why" cast Dorfman as Ryan Shaver in 2017, marking the actor's first major breakout role. Shaver's character is best remembered as being the overachiever who didn't hesitate to publish Hannah's intimate poetry in the school newspaper without her permission. It was far from the most heinous or violent act that Hannah experienced leading up to her suicide, as she notes in the tapes, but it broke her spirit for someone to self-indulgently use her deepest emotions for personal gain. 
Dorfman is a multifaceted talent. She acts on stage and on screen, writes, directs, and is plugged into the fashion world. Since "13 Reasons Why" ended in 2020, Dorfman has undergone some major transformations both personally and professionally. 
If you or anyone you know is having suicidal thoughts, please call the National Suicide Prevention Lifeline​ at​ 1-800-273-TALK (8255).
Tommy Dorfman is living and working in her truth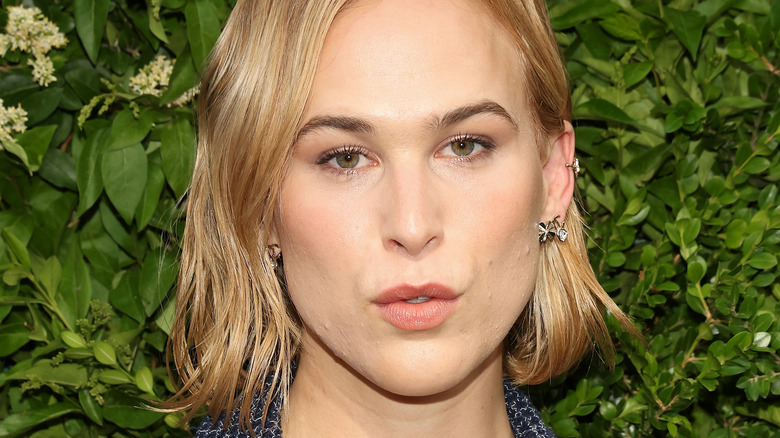 Taylor Hill/Getty Images
Tommy Dorfman has had many roles since first debuting as Ryan Shaver in "13 Reasons Why." She has had recurring and guest roles in series like "Jane The Virgin," "Insatiable," and "Love Victor." One of the biggest changes in Dorfman's life was when she came out as a transgender woman in 2021. The actor just completed her first role as a female character in Lena Dunham's 2022 film "Sharp Stick," which was a significant milestone.
In her 2021 coming-out interview with Time, Dorfman explained that she was worried about beginning her transition, mainly because of how it would affect her career. She had wanted to start the process for years, but once she got her big break in Hollywood, she was worried she might halt her momentum. 
While Dorfman has always loved acting, she revealed that she'd feel so uncomfortable going into work in the "wrong body" and not as her true self. "I feel like I haven't even scratched the surface of my career," Dorfman said. "So much of my work as an actor was hiding this part of myself."
In February 2022, Dorfman also announced her divorce from Peter Zurkuhlen after five years of marriage (via People). Dorfman explained to Time that her transition had a major effect on the relationship. "I love him so much, but we've been learning that as a trans woman, what I'm interested in is not necessarily reflected in a gay man," Dorfman said.