Mark Hamill And Ron Perlman Join Transformers Animated Series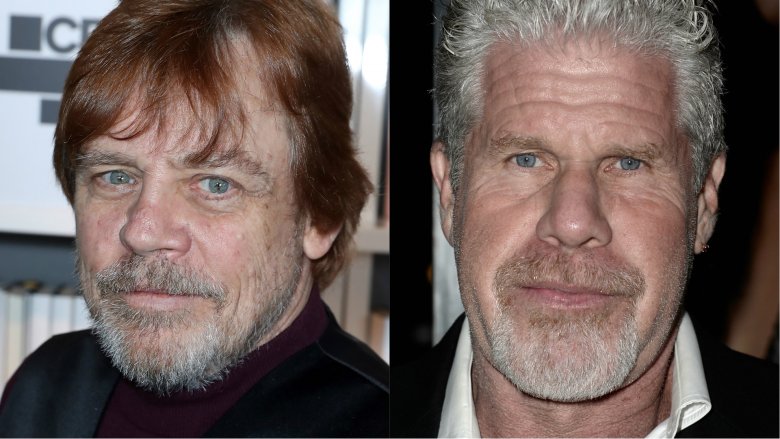 Getty Images
The final installment of the animated Transformers: Prime Wars Trilogy will truly be star-studded.
According to The Hollywood Reporter, Star Wars icon Mark Hamill and Hellboy actor Ron Perlman have signed on to voice characters in the upcoming miniseries Transformers: Power of the Primes.
Hamill, who is a prolific voice actor in addition to portraying Luke Skywalker in five Star Wars movies, will play Megatronus, the first Decepticon. Hamill actually first voiced the character in the final episode of Transformers: Titans Return, which was released Tuesday on the streaming service go90. Megatronus was exiled from Cybertron after murdering one of the other original Thirteen Primes and he'll be a large part of Power of the Primes. Hamill also had a guest role in the Transformers: Rescue Bots series in 2014.
Perlman, who starred in Guillermo del Toro's Hellboy franchise from 2004 to 2008, will voice Optimus Primal.
Judd Nelson, who played Hot Rod in the animated 1986 classic Transformers: The Movie, will return along with Gregg Berger, who voiced Grimlock. Wil Wheaton, Jamie King, and the WWE's Samoa Joe also have roles.
Transformers: Power of the Primes will be the final chapter of the trilogy that launched in 2016 with the first episode of Transformers: Combiner Wars. That series was followed by Titans Return. Power of the Primes is expected to arrive in the second quarter of this year.