Looper Survey: The Absolute Best Better Call Saul Season According To Fans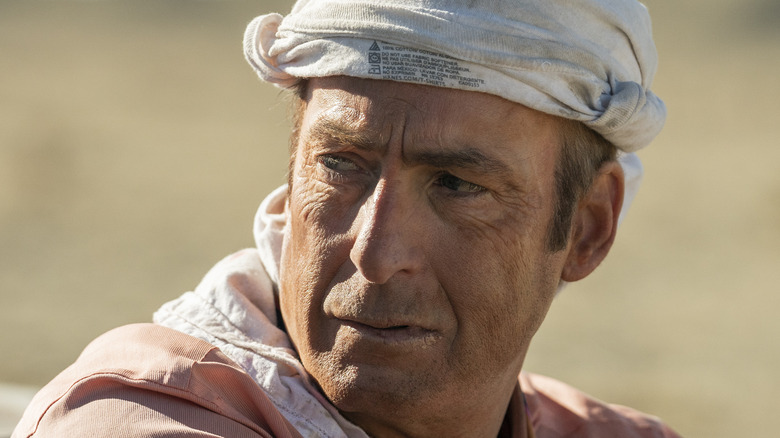 Greg Lewis/AMC/Sony Pictures Television
When a show lands as much critical acclaim as "Better Call Saul" did over its six-season run, it can be hard to figure out where its peak lies. Humor, emotionally devastating lows, trenchant character studies, and pulse-pounding action combined to make it as memorable as it is. Romance, family drama, and courtroom intrigue each played an important role in the series, making it a complex and fascinating portrait of one lawyer's quest for attention and esteem gone very, very awry — and the friends, allies, and enemies he manages to make along the way.
With the show officially in the record books and Jimmy McGill (Bob Odenkirk) serving a very long stretch in the state pen, it's time to sit back and take a good look at the finished product. We've polled 613 members of our American readership and asked them which season of "Better Call Saul" is their absolute favorite. The end result brings everything all the way back home.
Fans adore the first season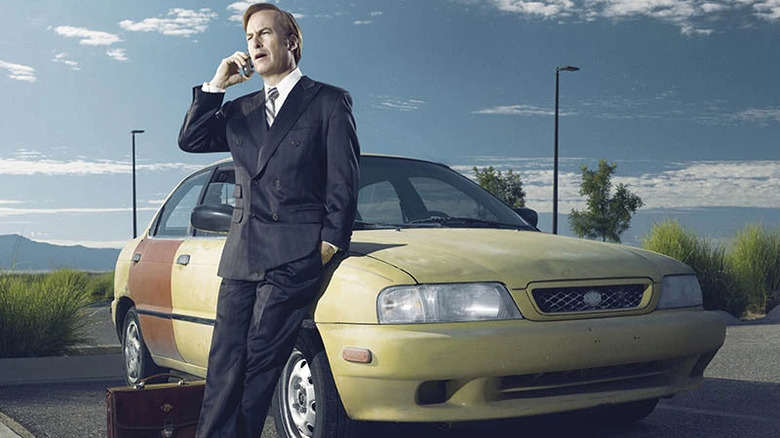 Joe Pugliese/AMC/Sony Pictures Television
The first bite tends to be the best, which may be why our readers picked Season 1 of "Better Call Saul" as their favorite season overall. The inaugural outing got 29.53% of our viewer's votes. It's quite an interesting decision, as the show's first season arguably skews in a more comedic direction as fans come to know who Jimmy was before he became Saul Goodman and got involved with Walter White (Bryan Cranston) on "Breaking Bad." IMDb users still adore episodes like "Five-O" and "Pimento," making it a must-watch block of episodes.
Next up is Season 3, which includes iconic moments such as Chuck McGill's (Michael McKean) courtroom monologue during "Chicanery" and the character's tragic passing. This season got 20.88% of the vote.
Season 2 came in third place. Deepening the rivalry between Chuck and Jimmy, the show begins taking a much more serious turn in this season. It got over 19% of the poll. 
Season 4 — in which Jimmy begins to take on the mantle of Saul Goodman and grapples with the aftermath of Chuck's death — came in at fourth place, with 16.97% of the poll. Interestingly, the show's two most recent seasons — Season 5, which saw Jimmy finally marry Kim Wexler (Rhea Seehorn), and Season 6, which tracks how everything fell apart for both of them, leading Kim to a Florida-based purgatory away from practicing the law and Jimmy to take on the assumed identity of Gene Takovic — ranked fairly low with our readers. Season 5 pulled in just over 7% of the vote, while Season 6 got just over 6% of it.