Battlestar Galactica And The Flash Actor Donnelly Rhodes Dead At 80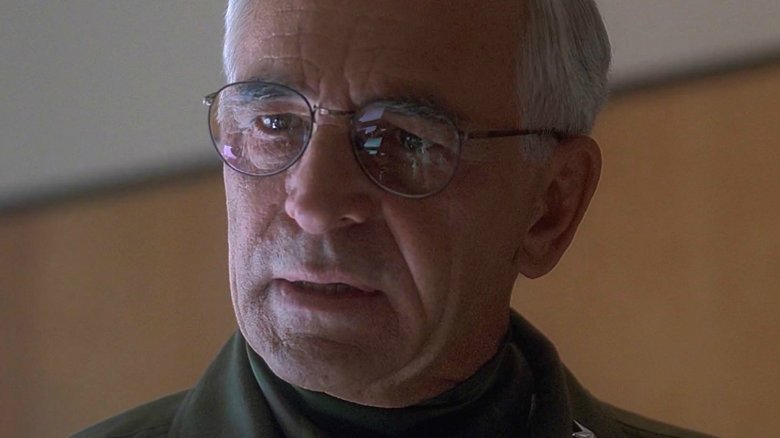 Canadian actor Donnelly Rhodes, best known for playing Dr. Sherman Cottle on Battlestar Galactica, died Jan. 8 at the age of 80. According to Deadline, he had been battling cancer at the Baillie House Hospice in Maple Ridge, British Columbia.
Born and raised in Winnipeg, Rhodes was an airman-mechanic with the Royal Canadian Air Force before he began a long and successful career as an actor. He made his professional stage debut as Stanley Kowalski in a production of A Streetcar Named Desire and then became a contract player for Universal Pictures. That brought him roles on TV series including Mission: Impossible in 1966 and in movies like Butch Cassidy and the Sundance Kid in 1969.
Rhodes played the dim-witted escaped con Dutch Leitner on the sitcom Soap from 1978 to 1981, starred as Dr. Grant Roberts on the family adventure series Danger Bay from 1985 to 1990, and appeared as Det. Leo Shannon on Da Vinci's Inquest from 1998 to 2005. In 2004, he began playing Dr. Sherman Cottle on Battlestar Galactica and appeared in more than 35 episodes of the sci-fi series through 2009. 
More recently, he played Agent Smith on The Flash and DC's Legends of Tomorrow during the "Invasion!" crossover event in 2016. Over the years, Rhodes also appeared on Sliders, The X-Files, The Outer Limits, Millennium, Smallville, and Supernatural, and he played Grandpa Flynn in 2010's Tron: Legacy.