Why Jamie Ross From Law & Order Looks So Familiar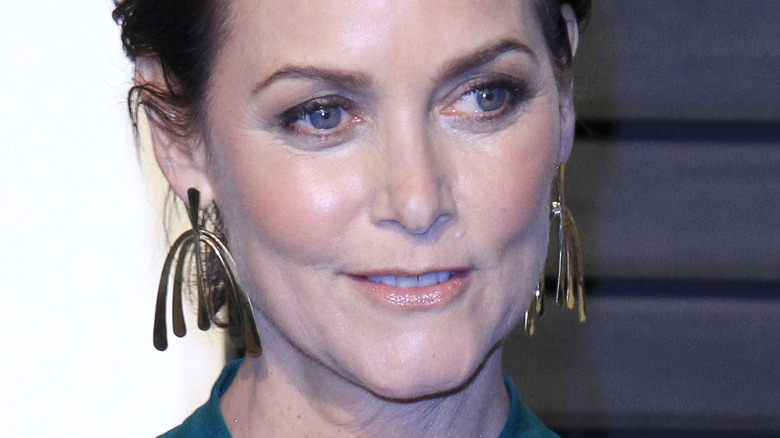 Kathy Hutchins/Shutterstock
Since 1990, "Law & Order" has been a primetime mainstay for generations of fans who tune in each week to see just how quickly the justice system can work in a fictional setting. Entering its 22nd season this fall, and with its successor "Law & Order: SVU" in its 24th, the show has garnered both critical acclaim and generous accolades from legions of fans over its impressive and historic run of nearly 500 episodes. The sheer volume of network hours "Law & Order" has generated, along with its six spin-offs, has resulted in countless guest appearances by many familiar faces. If you tuned in to the 2022 spring premiere of the show, you were greeted with a face that probably seemed familiar to you.
The assistant district attorney in the episode "The Right Thing" was played by actress Carey Lowell (via IMDb). New viewers of the series have good reason to feel a sense of familiarity when she is onscreen, and long-time fans of the show will have certainly recognized Lowell from decades before.
Jamie Ross was a regular character on Law & Order more than 20 years ago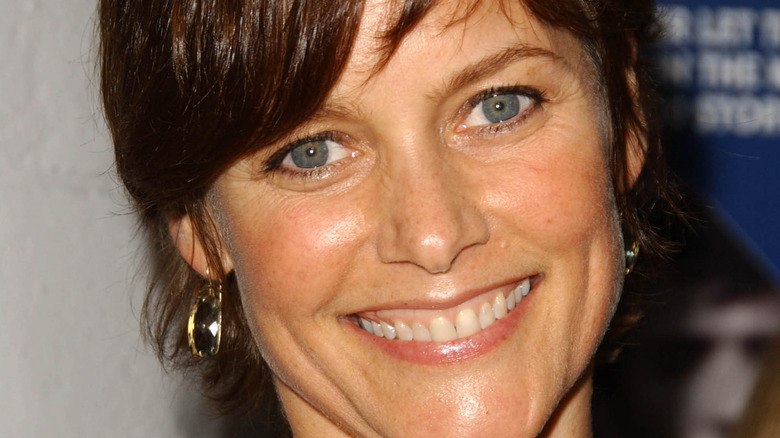 s_bukley/Shutterstock
For nearly 50 episodes in the 1990s, Carey Lowell played the part of Jamie Ross on "Law & Order," appearing on the series from 1996 through 1998 in the role of the assistant DA (per IMDb). Because of custody issues stemming from her divorce from a fellow attorney, Ross left the DA's office in the 1998 episode "Monster" (via Law & Order Fandom).
Though her regular role in the show ended, Lowell played Ross several times over the next few years. Now a defense attorney, she battles her former DA partner Jack McCoy (played by veteran actor Sam Waterston) in the 1999 episode "Justice." Ross again appeared in her new position in 2001, defending her client against McCoy.
In the spinoff series "Law & Order: Trial by Jury," Lowell again reprises her role as Jamie Ross, this time from the bench. Now known as Judge Jamie Ross, she presides over the case "The People vs. Andrew Soin" in the episodes "Bang and Blame" and "41 Shots" from 2005.
But "Law & Order" isn't the only reason you might find this seasoned actress's face so familiar.
Lowell played a small but memorable role in Sleepless in Seattle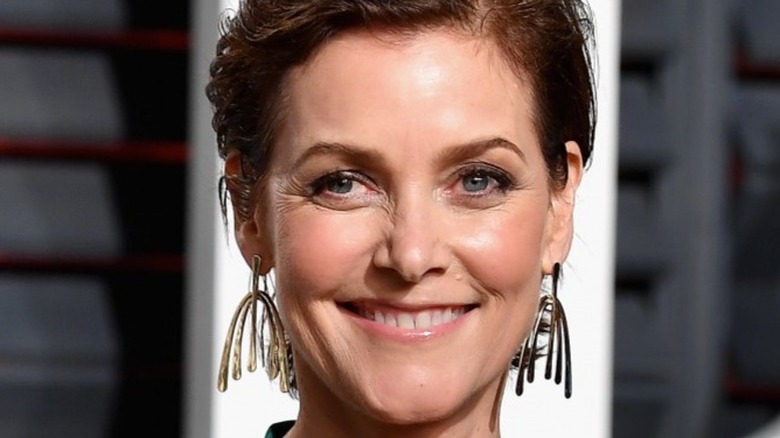 Pascal Le Segretain/Getty Images
Fans of the 1993 romantic comedy "Sleepless in Seattle" will undoubtedly remember Carey Lowell from the hit Tom Hanks and Meg Ryan film. Lowell portrays the wife of Tom Hanks' character Sam Baldwin. Lowell masterfully tackles the small but vital role of Maggie, who has developed terminal cancer (per IMDb). Later that year, Lowell secured the part of Dottie Hinson in the short-lived TV adaptation of "A League of Their Own," a series that ran on CBS for six episodes. Throughout the 1990s, Lowell had small parts in film and television, playing in "Fierce Creatures" and "Leaving Las Vegas," as well as "Homicide: Life on the Street."
Lowell's on-screen appearances have been sporadic since she departed "Law & Order" in 1998. She had a recurring role in the mid-2000s series "Six Degrees," as well as several walk-on parts in "Empire Falls" (2005) and "Blue Bloods" (2018). Before her 2022 reprisal of Jamie Ross, Lowell had last appeared in a 2018 episode of the television series "Bull."