Who Played Hallie Thomas On Chicago Fire?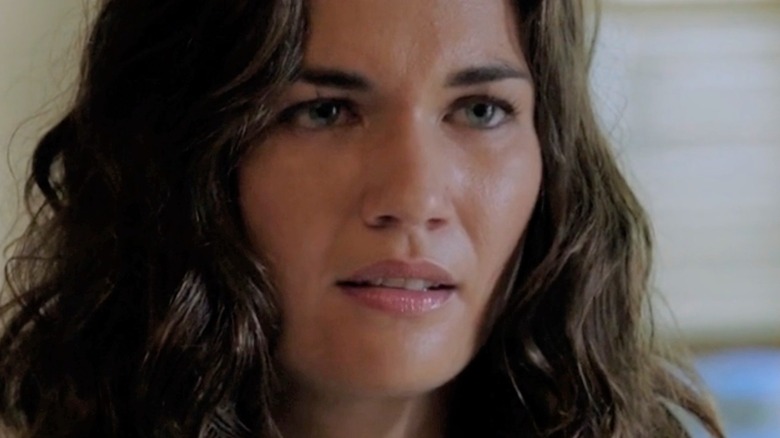 NBC
Out of all the "One Chicago" shows available for fans to see, the one they choose above the rest is "Chicago Fire." According to TVSeriesFinale.com, the series was watched more than "Chicago P.D." and "Chicago Med," making it the top-tier choice for those who love windy city-themed scripted dramas. With more than ten seasons released, there are plenty of excellent entries to experience and, unfortunately, some less than stellar chapters.
The series TV Guide called "refreshing," "well-written," and "one of the best shows on TV" has introduced a vast array of characters throughout its over 200-episode run, some being ultimately more memorable than others. One persona who stands out and has arguably made a beneficial impact before her tragic departure is Hallie Thomas. She played a physician on the series who had a rocky relationship with Matt Casey (Jesse Spencer). Besides being one of the show's many couples, Thomas's time on the NBC drama saw her stumble upon a drug trafficking hub before being murdered and left to burn. 
There is no denying that Thomas made her presence known in the series, which makes a lot of sense when it becomes clear who the talented actress played her is and what she went through to prepare for her "Chicago Fire" role.
Teri Reeves played Hallie Thomas on Chicago Fire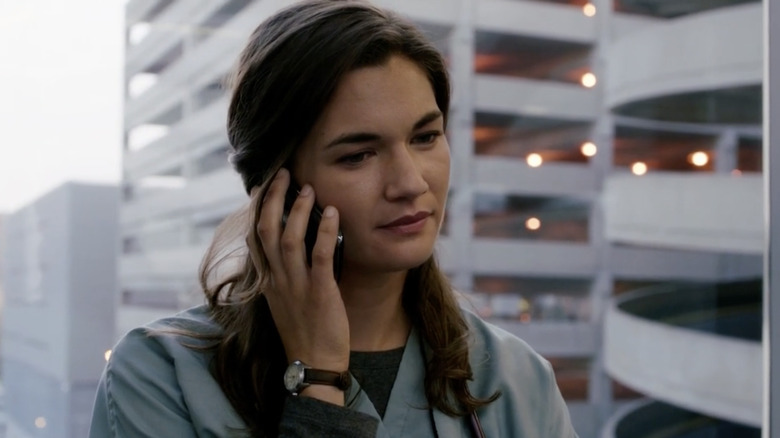 NBC
Actress Teri Reeves played Hallie Thomas in ten episodes of the first season of "Chicago Fire." The actress has done everything from soap operas like "Days of our Lives" and "General Hospital" to movies like "Black Site Delta." She has also lent her talents to endeavors such as "Once Upon a Time" as Dorothy Gale and Marlena Olin in "The Punisher." Her career has earned her several credits (via IMDb), but it's hard to deny that one of her most significant roles involves her time within the One Chicago franchise.
Her run as Hallie Thomas was not something Reeves took lightly, and she did hands-on preparation to help cultivate an authentic performance. "They scheduled an ER shadow [experience], so I went to Mercy Hospital in Chicago and was with an ER doctor an evening, and he put me in a lab coat and introduced me as Dr. Casey," she told TVequals.com. "So yeah, I got to see all types of real-life situations and observed him and his behavior which was really a huge help because of the way an ER doctor deals with the craziness of their job [with] the most interesting sense of humor and they're super close with one another."
Her extracurricular efforts were arguably one of the many factors that helped the debut season resonate so well with home audiences (via Rotten Tomatoes), building a solid foundation for "Chicago Fire" to grow into one of the most watched shows a decade after it started (via Variety).