Here's Where You Can Stream Neil Gaiman's Coraline Online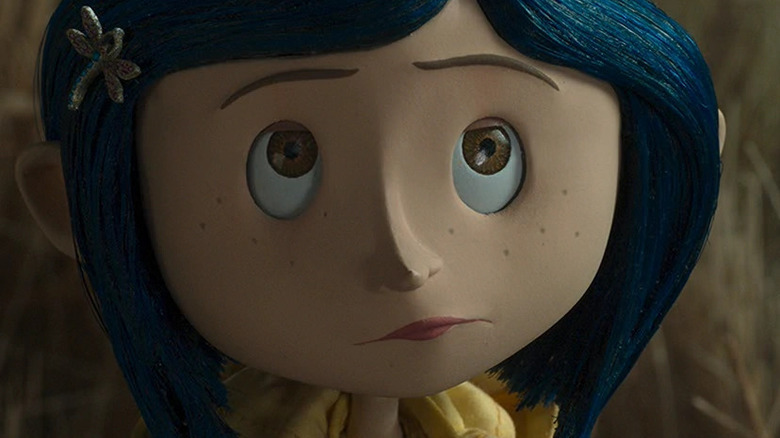 Focus Features
We may receive a commission on purchases made from links.
Halloween is finally here. While some may reserve their celebrations for the night of October 31st, many who indulge in the spookiest holiday of the year can't wait until the first of the month to begin celebrating.
One of the best ways to enjoy the singular mood of this playfully dangerous and creepily cozy season is to watch as many ghoulish films as possible before November rolls in. While this tradition can often exclude younger fans of Halloween, there are some spectacular and spooky offerings  — including Neil Gaiman's "Coraline."
This stop-motion animated feature is just as creepy with things only adults notice in "Coraline" as it is for children and was initially conceived as a horror story for five-year-olds (as recounted by The Mary Sue). Though some parents may find it too chilling for children of that age, it's certainly a creative, beautifully well-executed horror tale free of the gore you would find in most offerings this season, and "Coraline" has an interestingly explained ending. If you don't own this classic on DVD, here's where you can access the film digitally.
Roku users, rejoice!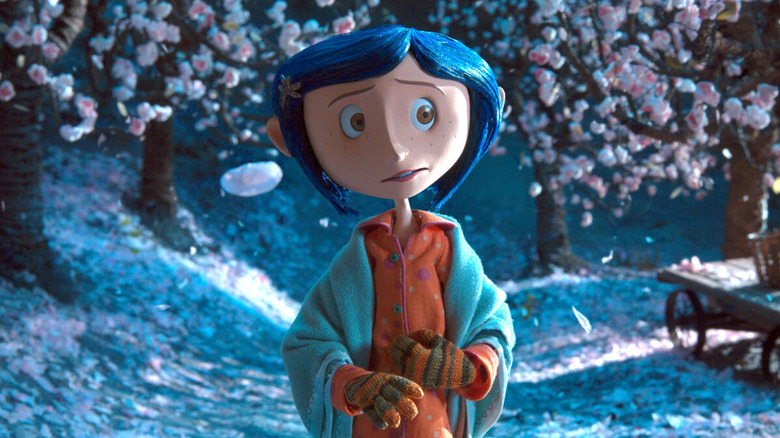 Focus Features
For Roku users, "Coraline" is currently streaming for free on their website, alongside other Laika favorites "ParaNorman" and "The Boxtrolls." If you cannot access Roku, for whatever reason, "Coraline" will be a bit more difficult to stream this spooky season.
According to TV Guide, the film is unavailable on any streaming services for subscription viewing. It is, however, available to buy or rent on digital marketplaces like Google Play ($3.99), VUDU ($2.99), AppleTV ($3.99), and Amazon Instant Video ($2.99). While some may be disappointed at having to pay for the chance to watch this modern classic, it will at least be available instantly for your viewing pleasure.
If you can't get access to "Coraline" or its peers on Roku and don't want to spend more money this Halloween, users can find Laika's 2019 adventure feature "The Missing Link" on Hulu. Additionally, Tim Burton's "The Corpse Bride" is available to stream on HBO Max. Of course, for those looking for more of Gaiman's work this month, the critically lauded series "Sandman" and "Good Omens" are streaming on Netflix and Amazon Prime Video, respectively.